Overview
Howea Divers is locally owned and operated, with the island's most experienced and highest qualified Instructors and Divemasters. Established by Brian Busteed ("Busty") in 1995, Howea Divers has extensive local knowledge of Lord Howe's dive sites and currents.
Busty has been on the Lord Howe Island Marine Park Advisory Committee (LHIMPAC) since its inception and over the years has hosted and guided many top researchers and professionals in the Marine Park.  He continues to teach and guide tourists, experienced divers and professionals around the pristine reefs of Lord Howe Island today.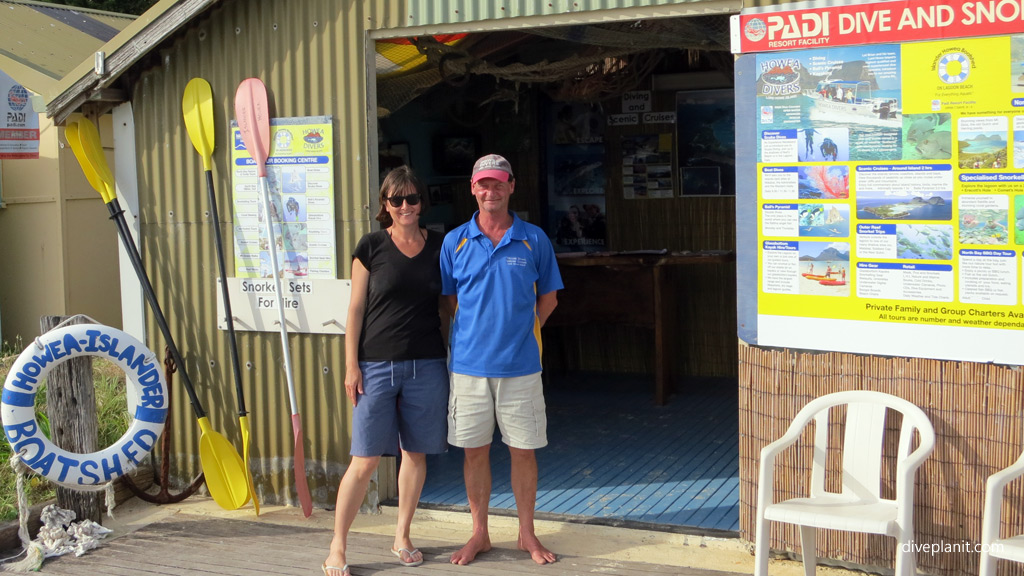 Howea Divers operate out of The Boatshed on Lagoon Drive about 200m from the CBD.  They have the full gamut of gear for hire, including cameras, offer a number of PADI courses, and sell a number of lines of scuba equipment including cameras.  Make contact with Howea Divers well before you think about flights and accommodation to discuss what sort of diving you'd like to do, to check availability and what other divers may already be looking at the same dates.  The weather at Lord Howe is not guaranteed, though being an island, there's usually a sheltered spot to be found.  Likewise the trip out to Ball's Pyramid is by arrangement only – it requires the right conditions and a critical mass of capable divers.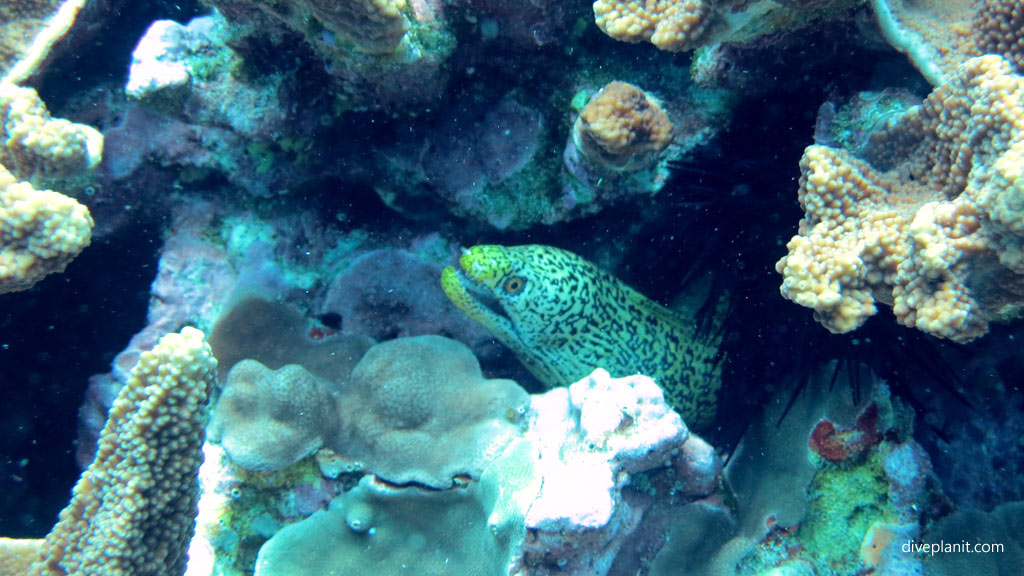 Facilities
| | | | | |
| --- | --- | --- | --- | --- |
| Training School Type: | PADI | | Nitrox Fill: | |
| Air Fill | | | Number of Guides | 3 |
| Gear Hire | | | Number of Boats | 1 |
| Gear Sales | | | Number of Dive Sites | 50 |
| Gear Servicing | | | Accommodation | |
Location
Howea Divers operate from Busty's Boatshed on Lagoon Drive, just south of the "CBD'
What to expect
Even once you've arrived, make contact with Busty and review the conditions for the next few days.  He will probably already have some good suggestions based on the weather conditions and capabilities of the group as a whole.  He can definitely show you the highlights of what Lord Howe has to offer including endemic species.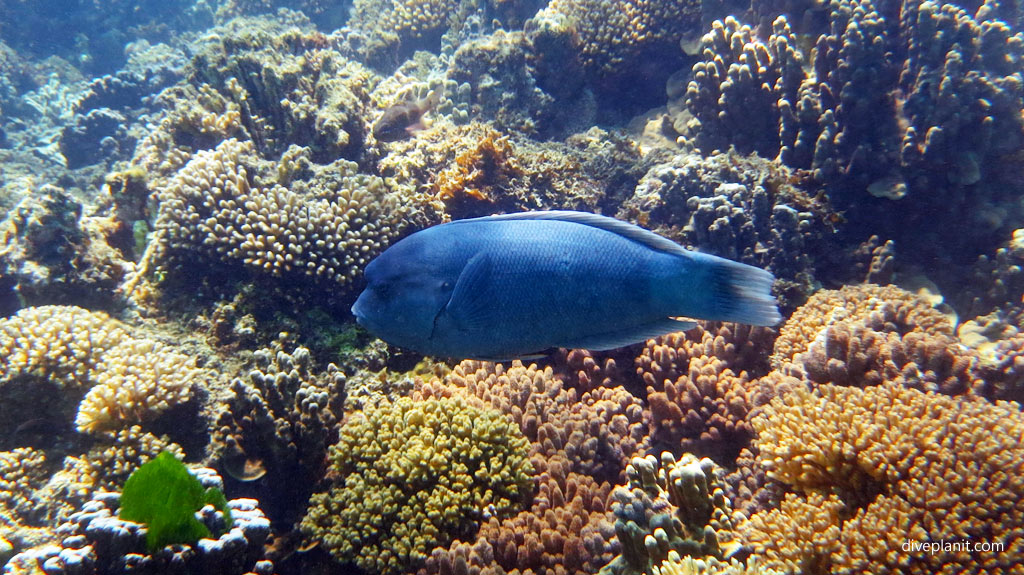 You can take your own gear, or hire or a combination of the two.  There is no requirement for any early starts, and none of the accommodation is more than a 10 minute cycle to the boatshed.
There you can gear up at your own pace and carry your gear to the boat which will be pulled into the shallows.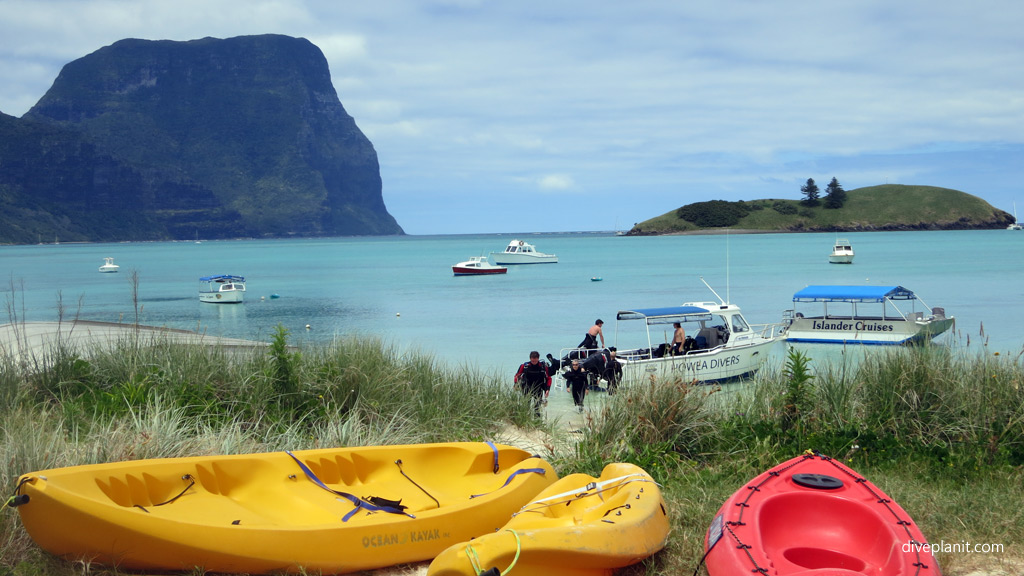 As the trip to any dive site is usually less than 20 minutes, most dives are single dives at one site, then back to base.  A possible exception is a trip to the Admiralty Islands, where the surface interval may be taken at Ned's beach.  Usually, the boat will make two trips each day, though more can be arranged as required.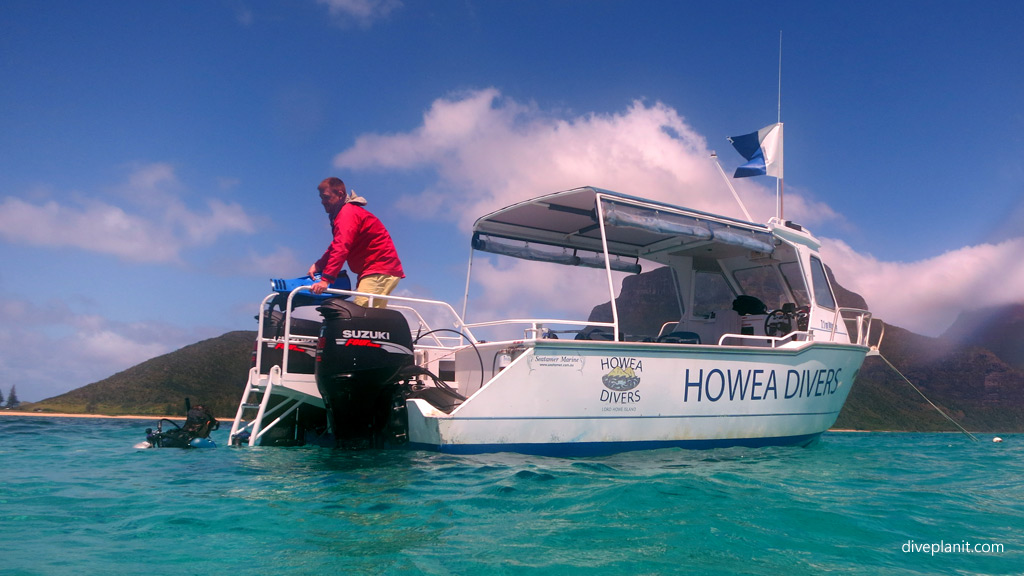 Though speedy, it's a pretty bare boat with limited dry storage – though there is a tub for cameras.  Entry is via giant stride at the rear, and re-boarding is via the rear steps.  As the boat is always moored in a sheltered spot, there are no challenges in getting back on board.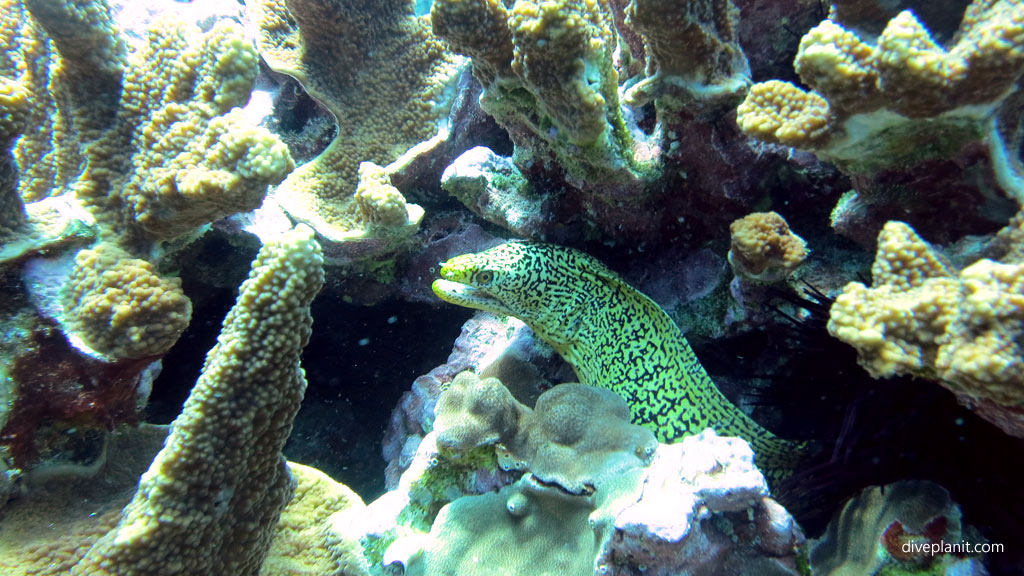 Back at the boatshed, there are wash down tubs and a picnic right on the lagoon where you can enjoy a coffee, pour over Busty's reference books to see which of the endemic species you got to see, and write up your dive.
Pricing / availability enquiry