Overview
Feet First Dive promote their diving as friendly fun as well as an exciting dive experience.  They offer both SSI and PADI training, have a 30 ft boat surveyed for 9 divers, and a shop in the centre of Nelson Bay.  They are active on Facebook, have an active 'Pirates Dive Club' and organize trips to more exotic destinations.  Check out the website.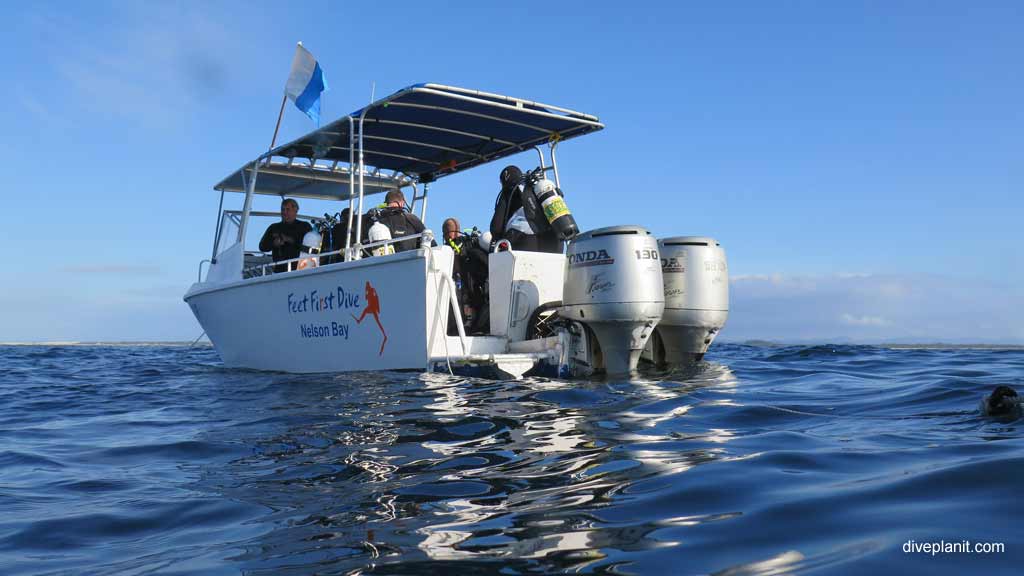 Facilities
| | | | | |
| --- | --- | --- | --- | --- |
| Training School Type: | PADI and SSI | | Nitrox Fill: | |
| Air Fill | | | Number of Guides | 3 |
| Gear Hire | | | Number of Boats | 1 |
| Gear Sales | | | Number of Dive Sites | 25 |
| Gear Servicing | | | Accommodation | |
Location
The shop is at 17/34 Stockton St, Nelson Bay, with convenient parking in the Coles carpark next door.
Enquiries: please contact Feet First Dive directly on: 02 4984 2092 or via their Contact Us page.
What to expect
If you're diving with Feet First, here's how your day will run:
Matt's team meets at the dive shop which is at 17/34 Stockton St, Nelson Bay; but park next door in Coles carpark, against the wooden fence and as close to the door in the fence as you can get.  Once you've signed your life away, the gig is to set up your first tank and load it into the ute with your weights.  Place your basics into the basics tub.  Wetsuits and boots go into the back of the mini-van.  You'll be coming back in whatever you're wearing, so take towel and undies.  Then all the guests board the minibus and transfer to the very salubrious Port Stephens jetty which is a 10 min drive away.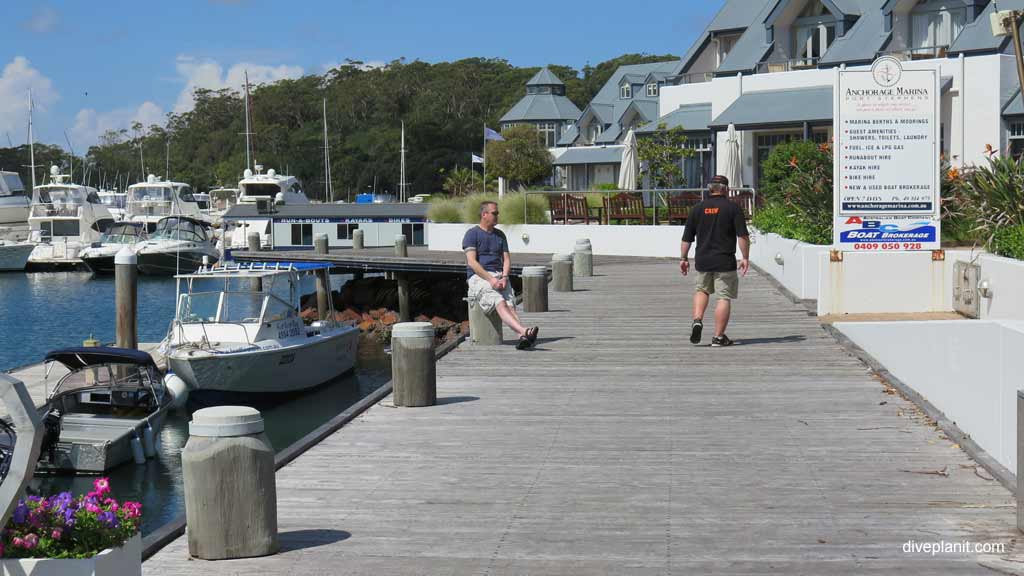 At the jetty everyone helps unload the ute into the boat, before getting into their suits.  There are benches down each side of the monohull and second tanks go behind them, and your first tank, already set up, under them.  All clothes etc can be left in the mini-bus – indeed should be left in the mini-bus as there's not much room for dry storage on board.  Though there is a tub for cameras.  Last chance for a pitstop.
The journey to the Broughton Island is about 40 min thanks to the twin 350s on the back.  (If like me, you can't eat breakfast too early, the trip out is a great time to put something in your stomach).
On arrival at Broughton Island the boat will anchor and the Dive Master will give the dive briefing.  After that, gear up and giant stride _feet first_ off the back into that marine world we love so much.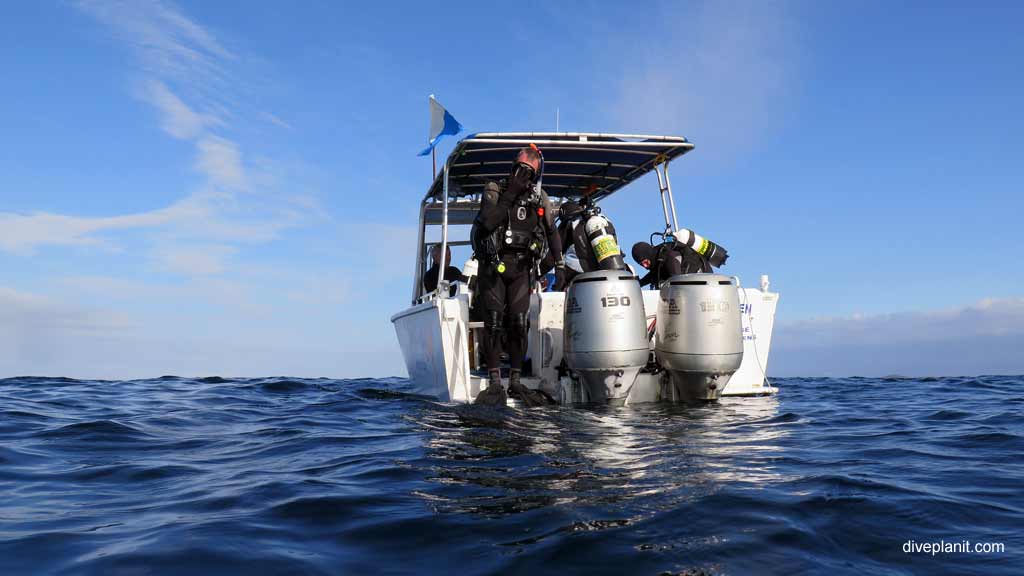 Usually, it's simply a matter of following the Dive Master, who will pace the dive according to the capabilities and air consumption of the guests.  Tony managed to give us 55 minutes on North Rock and 60 minutes at the Looking Glass, which I was very happy with.  He will take individual guests back to the anchor line early if required.
There are two dive guides on the boat, and both are qualified skippers; one stays on the boat.  They will ensure that we're in a sheltered spot for lunch, where we also swap cylinders.  Refreshments of soup, biccies and liquorice allsorts (which make a pleasant change from snakes) are served.
The second dive follows the same pattern as the first.
On arrival back at Port Stephens, it is pretty much empty the boat into the ute and then avail yourself of the marina guest facilities which means in-door hot showers – and back into your dry gear.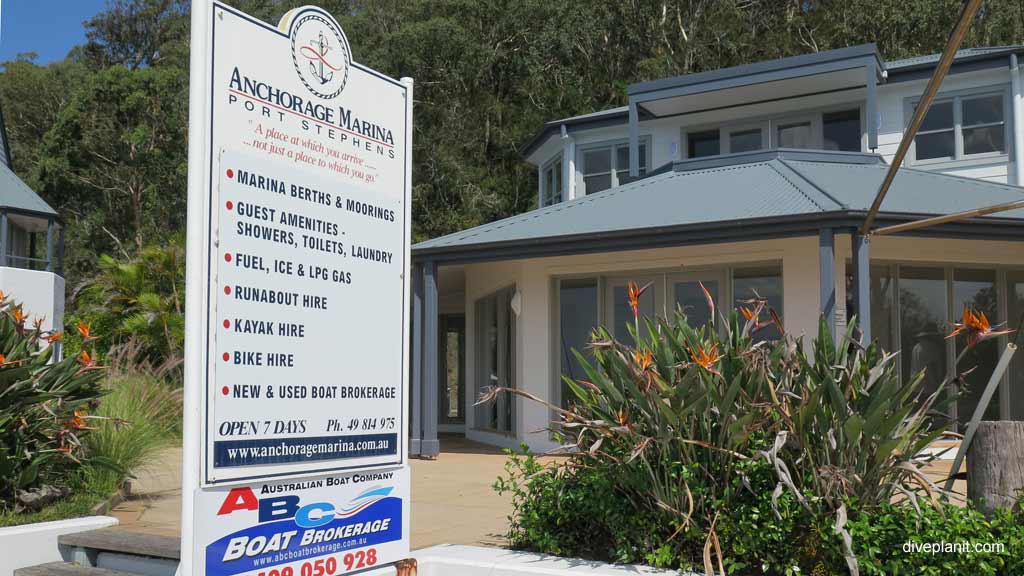 At the dive shop 10 minutes later, empty the ute and rinse your gear in the tubs provided, and let it drip dry a while on the fence.
We checked in at 7.30am and were all packed up and ready to leave at 2pm having spent almost 2 hours underwater.  Tony also took lots of photos which go onto their Facebook page from where you can access them.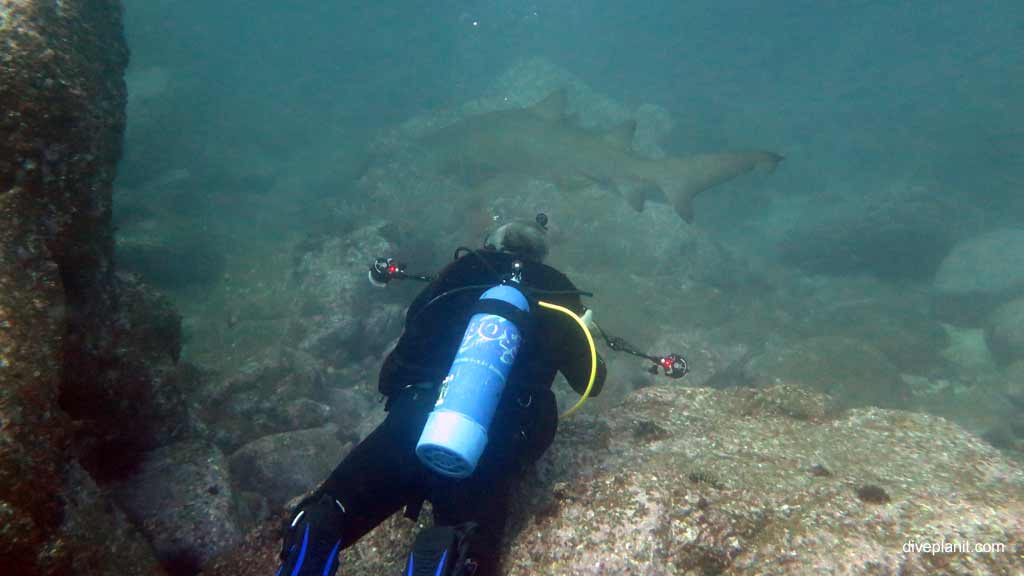 Pricing / availability enquiry