Overview
Luxury Dive & Sail Cruise
SY Diva Andaman Liveaboard is a large schooner, 35m (115ft) in length with a 7m (24ft) beam and over 200 square meters of deck space, offering 4 and 6 night dive and sail cruises in the Similans and Southern Thailand, departing from Phuket. She also operates 6 night trips to the remote Mergui Archipelago and the Andaman Islands on the western edge of the Andaman Sea.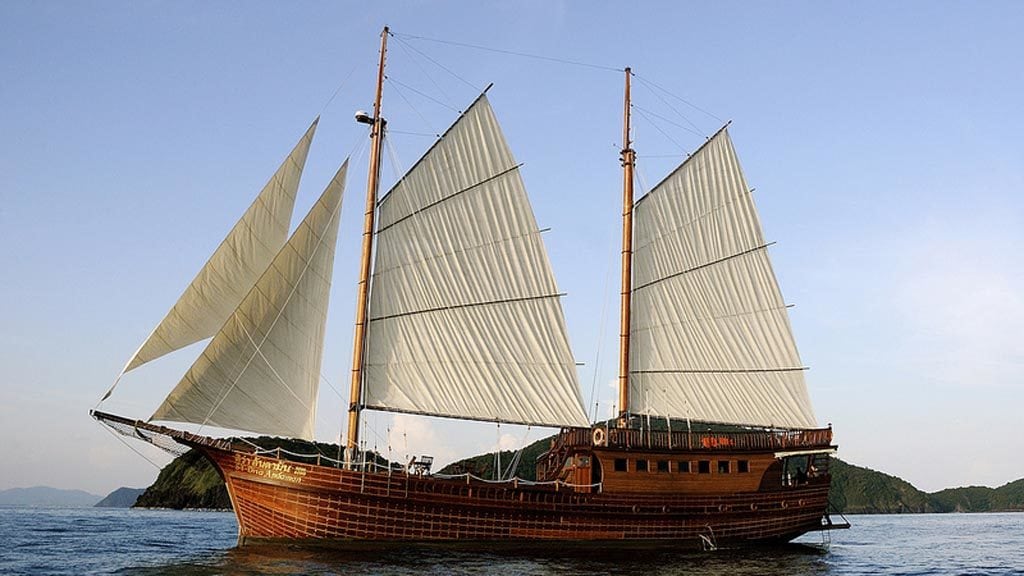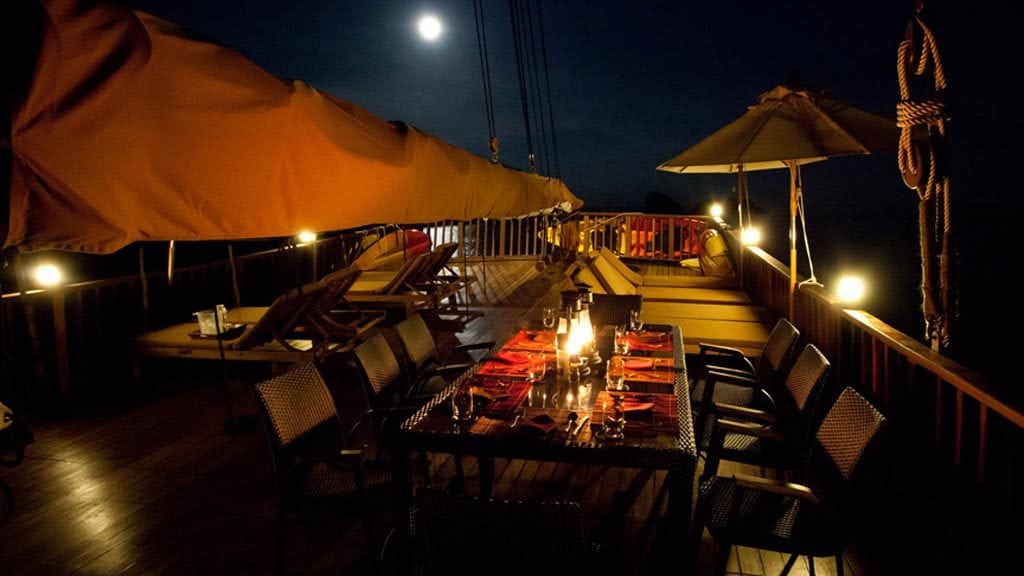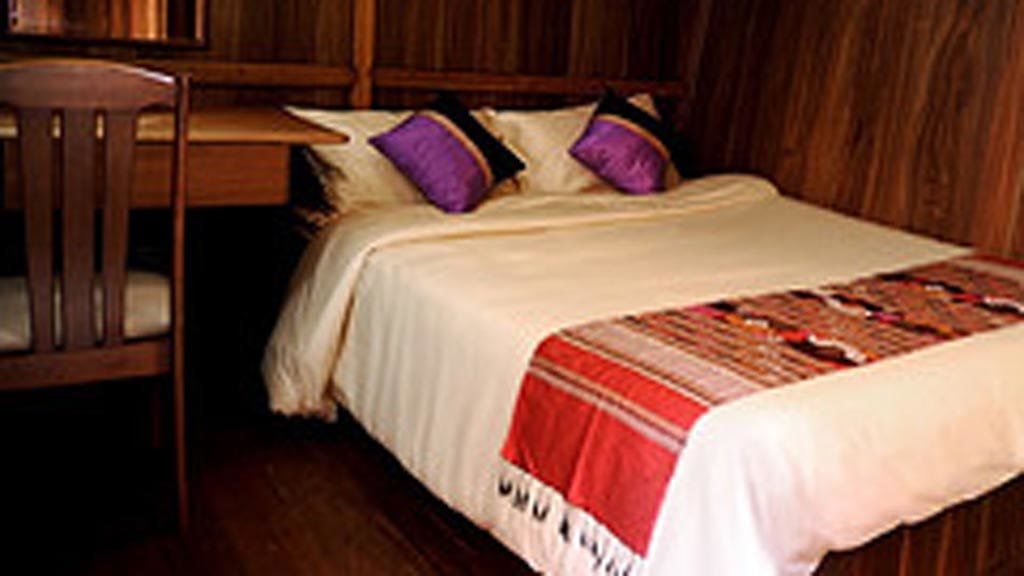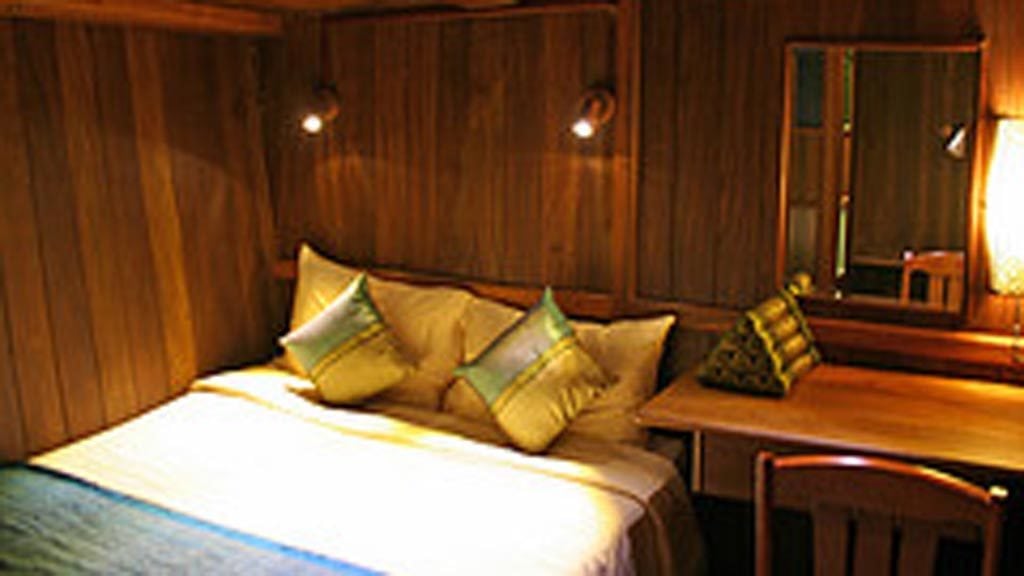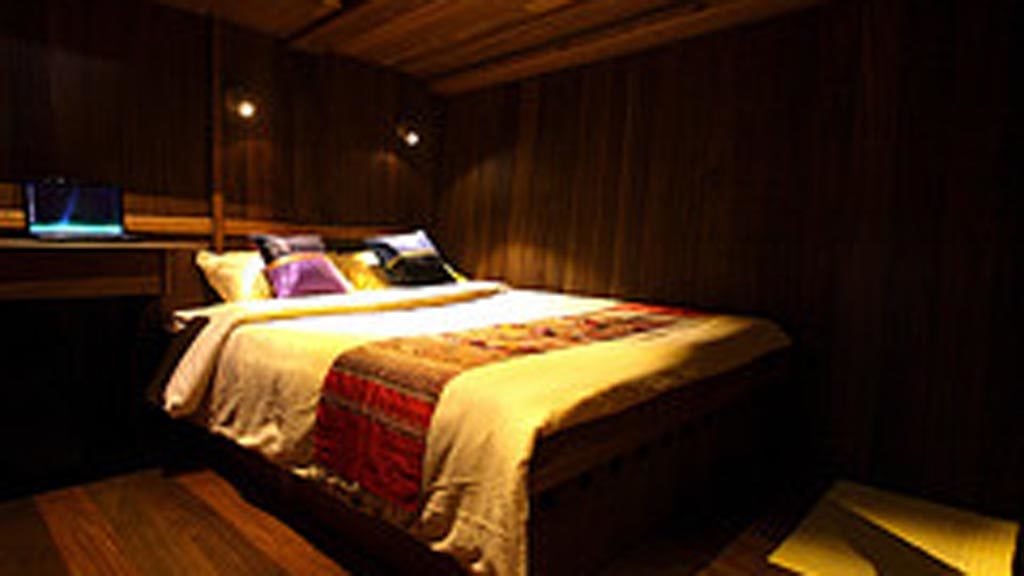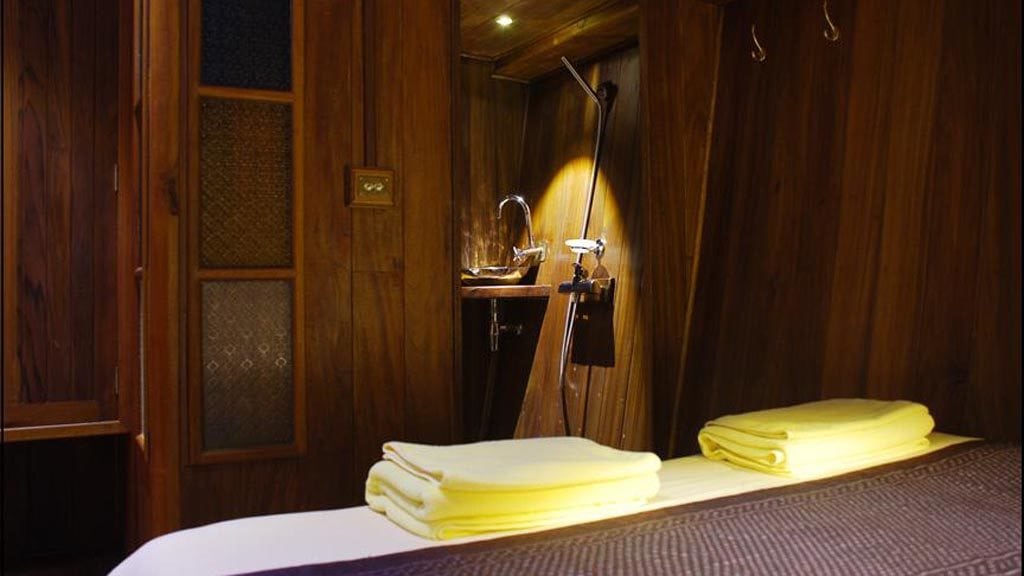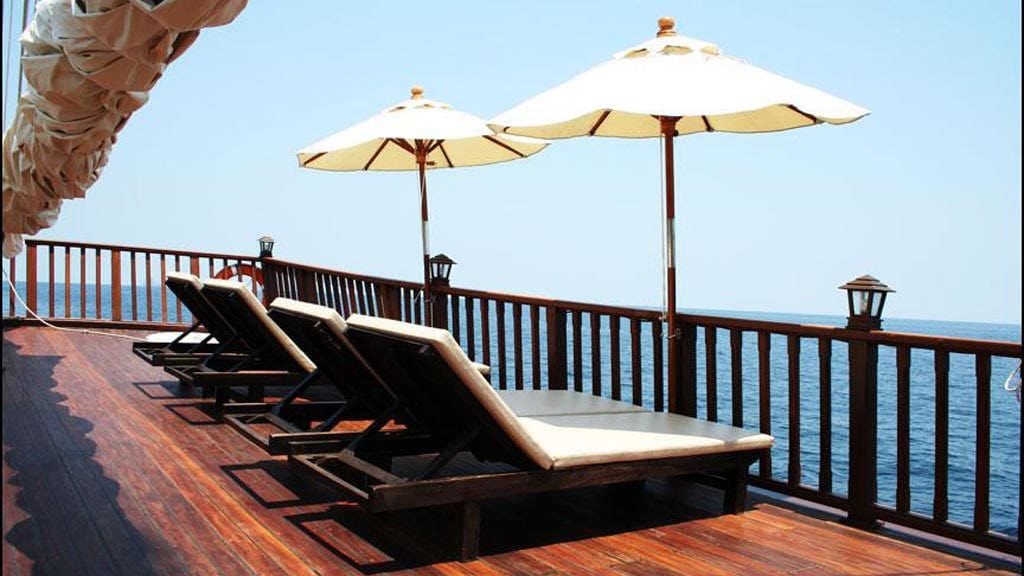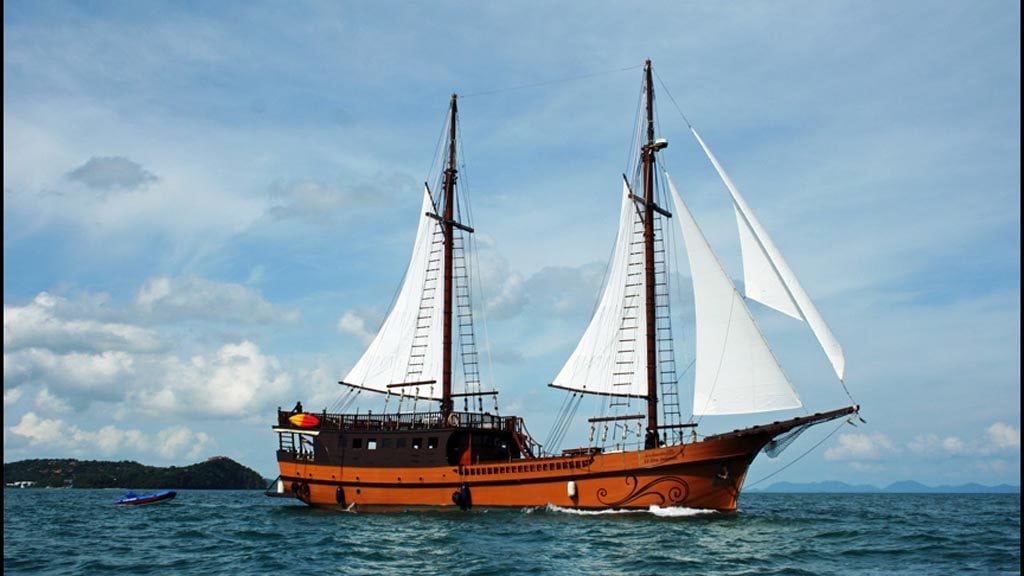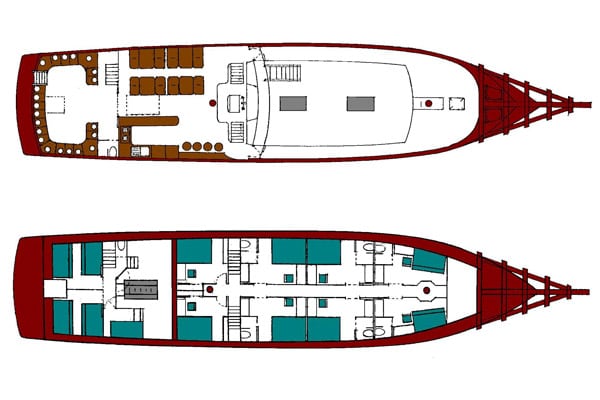 Accommodation & Features
Diva Andaman offers 8 comfortable fully furnished cabins (6 doubles, 2 twins) with air-conditioning, ensuite bathrooms and LCD screens with DVD players and iPhone adaptors.
Aboard, guests will experience the famous Thai hospitality. The Thai Chef serves up fine Thai, Asian and international meals with five star standards of cuisine and presentation. The boat even features two specially designed wine 'cellars' to keep wine at the correct temperature in the tropics. Indoor and outdoor dining is available, and the vessel features a huge air-conditioned saloon with TV, library and sound system.
Other activities on offer include touring islands, kayaking, traditional Thai massage, or just relaxing with a cocktail or a glass from a selection of fine wines.
Location
Dive Itinerary
The SY Diva Andaman liveaboard offers 6 night excursions from Chalong, Phuket, to the Similan Islands, Koh Bon, Tachai and Richelieu Rock to the northwest of Phuket Island from October to April. Note that the Similan Islands National Park is closed to divers by order of the Thai Government outside of these time.
Additionally, some selected 6 night Mergui Archipelago, Richelieu Rock, Koh Tachai and Koh Bon excursions are scheduled between November and March, the best time to dive the remote reefs off Myanmar (Burma). These trips start in Ranong and end in Phuket or vice versa.
What to expect
Dive Service
Up to 4 dives are offered on a full dive day, and all scuba diving is done under professional guidance of PADI licensed dive instructors. There is a large dive platform with a ladder at the back of the liveaboard, and 2 large motorized dinghies to ensure comfort and safety. A large camera station is set up for the convenience of underwater photographers.
Dive Areas
The nine uninhabited Similan Islands offer beautiful white sand beaches and are located upstream of the Phuket's west coast. The diving environment of the underwater national park differs according to whether you are on the East or West side of the islands. To the West, almost all the islands are bordered by huge granite blocks that make the resulting shaped passages, caves and ravine ideal dive sites. To the eastern side of the islands are gently sloping reefs with a wide variety of hard and soft coral formations. The Similan Islands are home to some 200 species of hard coral, 350 species of coral and hundreds of fish species. If all this isn't enough, highlights often include encounters with leopard sharks & manta rays!
Richelieu Rock is the best dive site around the Andaman Sea it is 45 km (28 miles) northeast of Koh Tachai. This stand-alone rock, rises only at low tide and is completely covered with various kinds of soft corals. Due to its proximity, Richelieu Rock serves as a cleaning station for many marine species and is renowned for its unique abundance of fish such as pipefish, ghost pipefish, scorpion fish, batfish, barracuda, large groupers, mackerels and stingrays. This site is also good for whale shark encounters. The dive sites of Koh Bon and Ko Tachai are known for their Manta Ray encounters.
Mergui Archipelago: North Twin Island and North Twin Plateau are the best sites. They feature huge rocks like the Similan Islands with some swim throughs and white sand areas. Leopard and white-tip reef sharks inhabit the reef's outer perimeter, usually in the sandy areas. If the currents are reasonable, swimming deeper will put you in a thick forest of sea fans on the north side. This site tends to attract a wide range of mid-water predators, including rainbow runners, bonito, queenfish, and lots of pick handle and great barracudas and schooling triggerfish. Most dive sites in this remote region offer stunning walls, canyons, caves, deep water seamounts and pinnacles, as well as sandy areas. There are many fantastic dives. The topography is stunning and if you catch it on a day of great visibility, it's spectacular.
We think…
The boat and crew are fantastic and the food is excellent. Diva Andaman is a beautiful sailing boat offering guests some of the best dive sites available, diving from one of Thailand's best liveaboards.
Enquire for Trip dates & Availability
Pricing for Diva Andaman Liveaboard
Diving and accommodation valid until 31 March 2020
AUD
THB
Similans & Richelieu Rock: 6 Nights Deluxe double/twin cabin
94160
THB
|
94160
Burma / Myanmar / Mergui Archipelago: 6 Nights Deluxe double/twin cabin
103790
THB
|
103790
Included: cabin, all meals, snacks, tea, coffee, water, soft drinks, diving (up to 4 dives per full day), tanks, weights, air fills, dive guide, transfers on charter days from/to hotel or airport on Phuket Island
Please use the [Enquiry Form] button to give us your exact requirements in terms of Trip#, dates, number of divers/snorkelers, and we'll give you the best deal we can.
Diva Andaman Phuket Extras Payable Locally
AUD
THB
USD
Thai National Park fees (cash only)
2000
THB
|
2000
|
Burma/Myanmar entry fees (cash only)
250
USD
|
|
250
Ranong transfer fees for Myanmar trips (Phuket-Khao Lak-Ranong-Khao Lak-Phuket)
3000
THB
|
3000
|
Nitrox fills (per tank)
300
THB
|
300
|


This liveaboard's prices are in Thai Baht and USD. The AUD prices shown are based on the current exchange rate. The price paid in AUD will be based on the actual exchange rate at the time any payments are made.
Important Information
Special payment and cancellation terms apply for this operator.
Pricing / availability enquiry