Everyone's got an opinion about sharks, that varies from man-eating monsters of the deep to freaking awesome dive experience. The Fijians seem to have a way with sharks, a profound mutual respect, which is perhaps what makes their shark dives so popular.
Sharks are still largely portrayed in popular culture as lurking rogue monsters, yet these so-called monsters are losing habitat, losing the fish they depend on as a food source and being killed for their fins. By the millions every year.
People have feared them even before Jaws made them famous – even people who've never stepped foot in the sea. Yet we still know very little about them.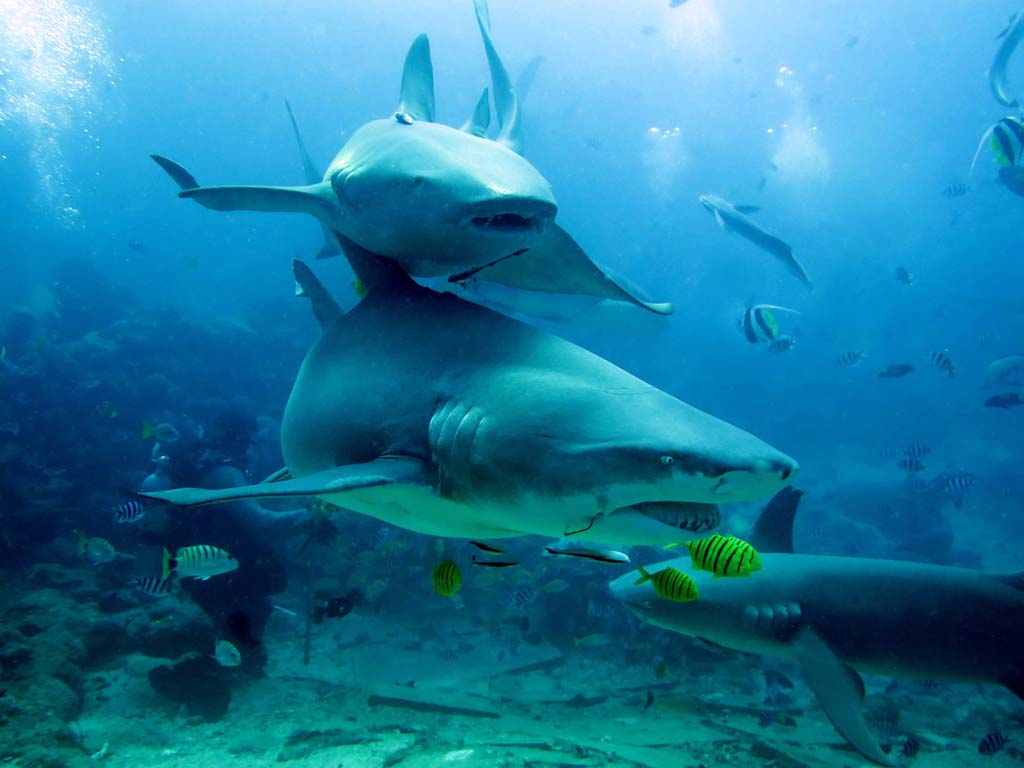 Some would prefer we didn't feed them, worried we may be altering their behaviour. Others say that by bringing them closer for observation, we can better understand their behaviour – and educate others. Some even that if there were indeed enough fish in the sea, the sharks wouldn't bother with our fish scraps.
In Fiji, shark feeding is not in any way sensationalist. It is more like a ritual – the sharks are treated reverently – the Fijian guides have profound respect and admiration for these creatures.
The intention of the shark dives is to enable dive guests to see these apex predators in their natural environment, so altering the sharks' natural behaviour is necessarily minimised. At most of the shark dive sites in Fiji, fish pieces are laid out for the sharks to come and help themselves. This is not too different from their natural behaviour, as sharks normally patrol the seabed and reefs in search of diseased or distressed fish.
The zones selected for shark feeding are considered carefully before any site is established, taking into account existing local fishing and diving sites. Local village chiefs need to be consulted to negotiate a territory that becomes 'tabu', i.e., protected from fishing – effectively creating a marine sanctuary. There is often a 'reef levy' included in the guest dive charge which is donated directly to the local community, usually focussed on improving education for local kids.
At the Awakening Shark Dive at Barefoot Kuata Resort in the Yasawa Islands, Shark Expert Dr. Thomas Vignaud, uses the opportunity run scientific programs and observe the behaviour of sharks. The most common shark species seen are the bull sharks, but 10 different shark species, including tiger sharks and great hammerhead sharks have been recorded. Different sharks appear in different numbers at different times of the year, giving insights into their breeding cycles.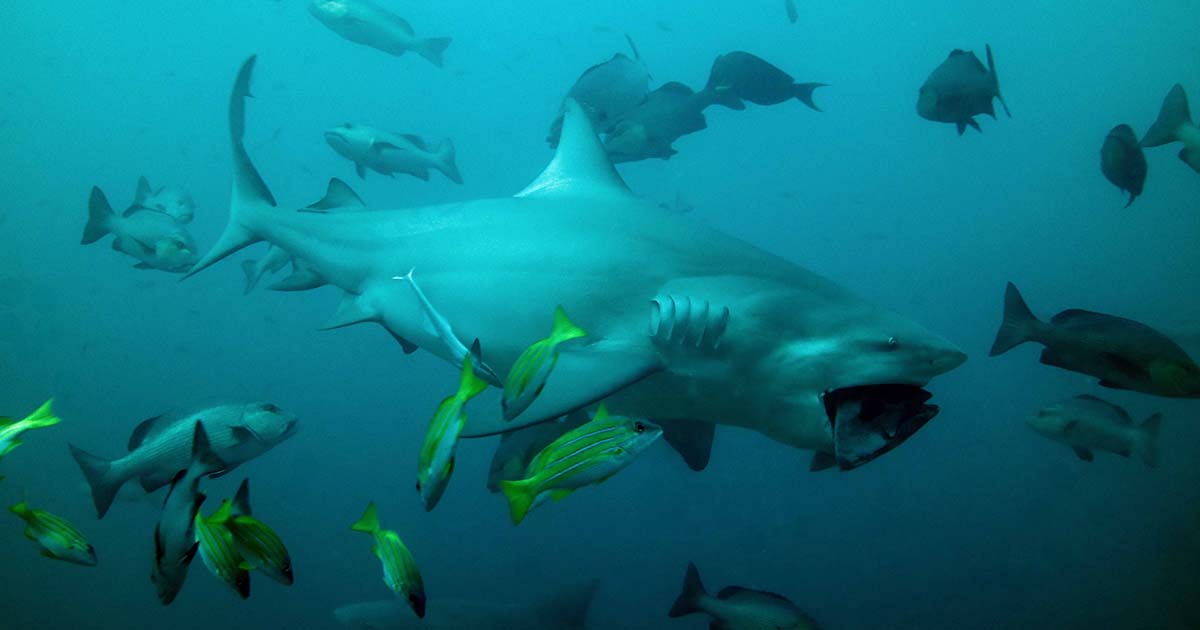 Fiji has four well-established shark dives, and a few more that have come and gone. In Beqa Lagoon, Aqua-Trek Adventures manage The Bistro, which attracts a wide variety of sharks, Beqa Adventure Divers have 'The Arena' which attracts lots of bull sharks, among others, and Beqa Lagoon Resort has established one called 'The Cathedral' which tiger sharks visit regularly. 'The Awakening' shark dive at Barefoot Kuata Resort in the Yasawa Islands, also attracts bull sharks, as well as a few tigers among others.
Whichever of Fiji's shark dives you choose to experience, you'll be treated to a fascinating and educational chat with the extremely knowledgeable guides before, during and after your dive.
A shark dive experience promotes better understanding, and most of the divers who see these magnificent creatures close up and in their natural environment become shark ambassadors – something the world desperately needs more of.