If you've ever gone diving in a developing country, you've probably witnessed poverty first hand, maybe wondered how you can help but assumed the problems were too big to solve on your own. Scuba For Change has developed an innovative social enterprise that aims to resolve this.
It is a known fact that "tourism leakage", the outflow of tourism dollars spent in a country, is a multi-billion dollar issue for developing nations. Whilst tourism dollars should be a force for positive change, research shows that up to 80 cents in each dollar spent by tourists in developing nations are repatriated or leaked back to developed nations.
Scuba for Change is a world first social enterprise in the scuba diving industry, where 100 per cent of the profits are reinvested back into local communities.
50 percent of profits is given to Stairway Foundation, 40 percent is set aside for future growth and 10 per cent goes to staff, creating a more equitable wage distribution.
Having established its first operation in the Philippines, in Puerto Galera, Scuba For Change is supporting a Philippines based not-for-profit organisation, the Stairway Foundation. This foundation promotes children's rights, creates solutions to help end child exploitation; promotes equitable wage distribution; and empowers its staff through education and training.
Despite being a relatively young organization, Scuba for Change has already made an impact by providing training to its staff, where the training cost has been prohibitive, creating greater career opportunities.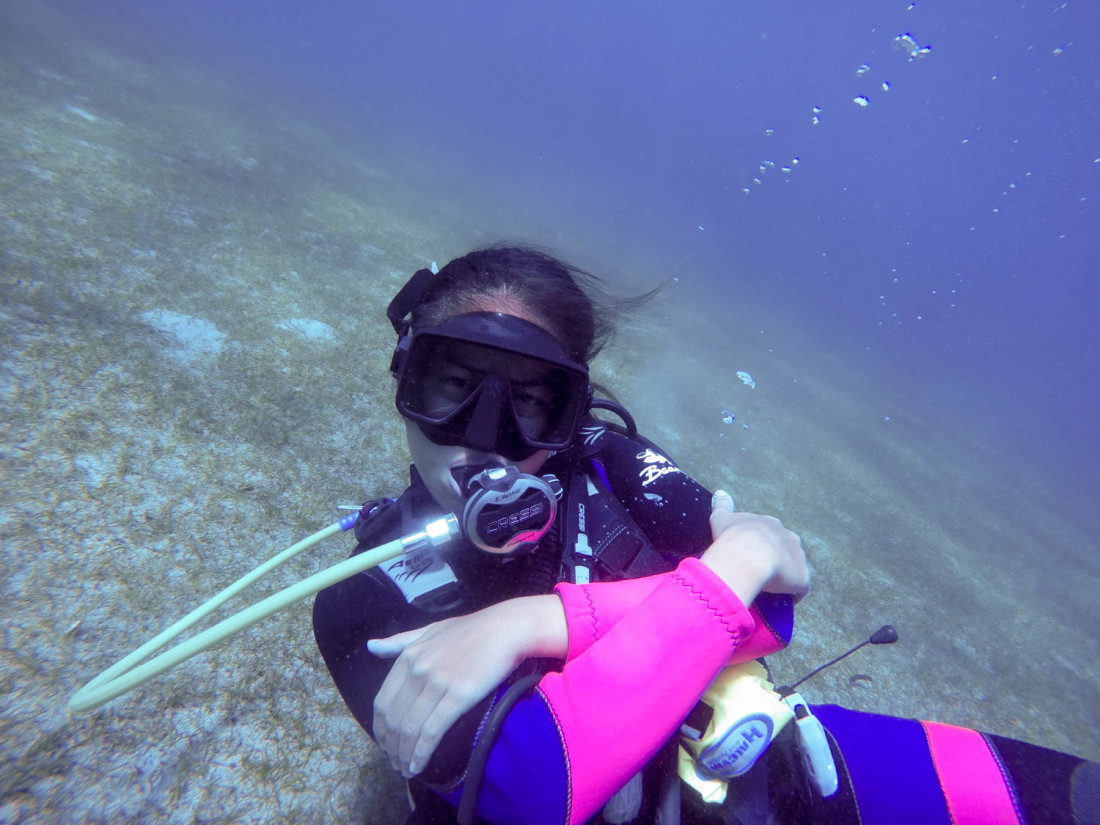 Julienne Evangilista, the resort's first female employee, recently achieved her Dive Master accreditation, with training funded by Scuba for Change.
"A lot has changed for the past six years from becoming that shy with low self-esteem person I am now boosting with confidence and have a very positive outlook in life of course this will not be possible without the love and support of my family, friends, my teacher Kuya Karl Marchant and especially to SCUBA FOR CHANGE who had contributed a lot to this achievement," said Julienne – who is nicknamed 'Super J'.
Earlier this year Scuba For Change hosted a Change for Children event in Puerto Galero, invited 20 kids from the Stairway Foundation to the resort for a week to take part in a Discover Scuba program. Some of them showed such aptitude and love for the ocean that they were then invited to complete their PADI Open Water Certification.
"All of the boys showed incredible skills and confidence in the water and the whole experience was just amazing for them and for us!"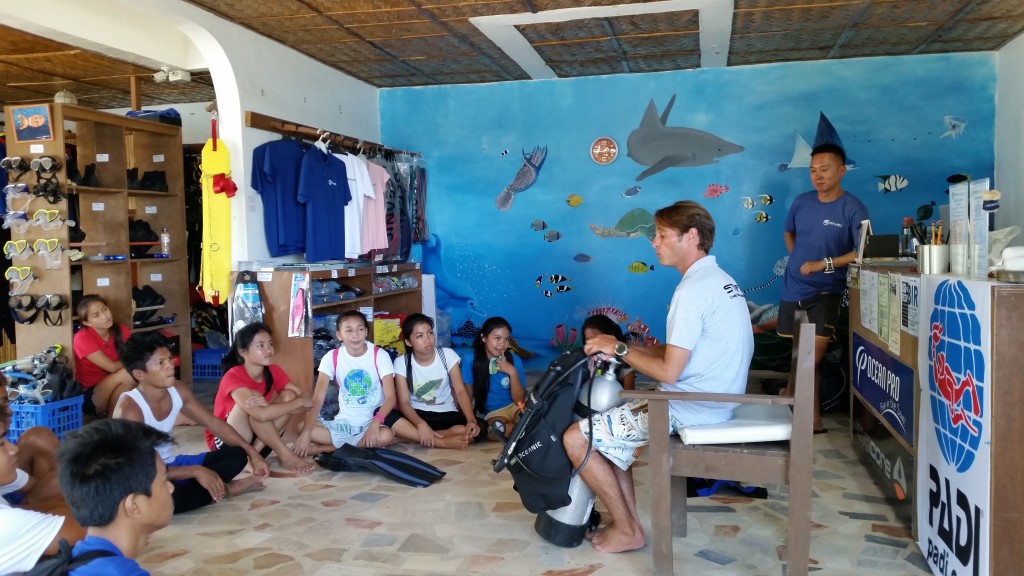 Scuba for Change also recently helped raise funds to re-establish damaged solar panels at a remote camp helping indigenous Filipino children breaking out from marginalization.
Let's hope this model will inspire the wider tourism sector to play a part in creating positive and lasting legacies for people living in developing nations.
For more information and to book a holiday at Scuba For Change dive resort in Puerto Galera, visit the website: scubaforchange.com
The Puerto Galera Sunset Resort operates like any other dive centre on this planet, offering fun dives, course dives and retains scuba diving equipment.
Apart from stunning sunsets, pristine beach and diversity of reef life immediately at SFC Puerto Galera's doorstep, it is also located close to its not-for-profit partner, Stairway Foundation. Stairway Foundation has been operating in Puerto Galera for more than 25 years, helping promote children's rights.