Next time you're enjoying some breath-taking underwater imagery – spare a thought for the hardworking and dedicated cameraman who filmed it all – then spent another 4 hours on deco stops before they could get back on the boat!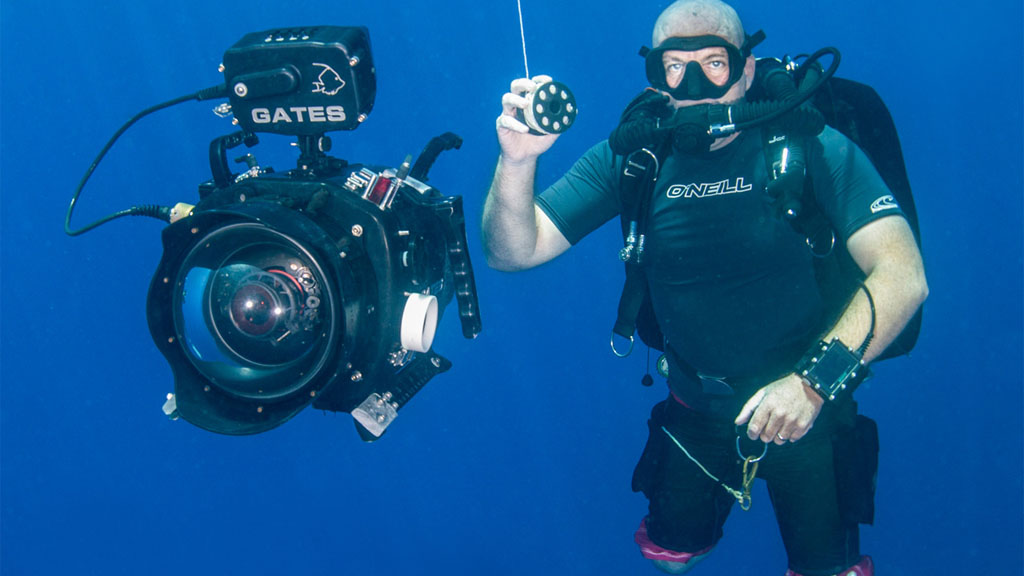 There's always a back-story – and Paul's is Unique. Reaching heady heights in corporate early in his career he quit to follow his two passions: tropical marine environments and videography. After a few years of volunteering and self-study he returned to the UK to complete a Masters in Coastal Management, before joining Richard Barnden, of Unique Dive Expeditions at Palau's leading SCUBA Diving Operator Sam's Tours. Now an independent researcher and cameraman for hire, Paul spends hours in the waters of Palau – then even more hours in the editing room.
Diveplanit interviewed Paul to learn more about his amazing journey from Cardiff to Koror!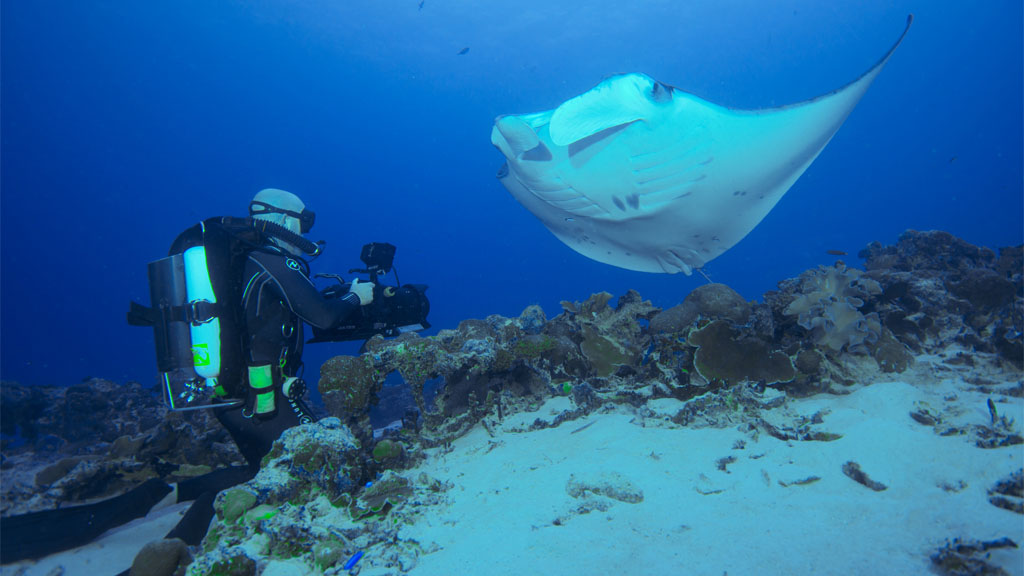 What first inspired you to learn how to dive?
I was always a competitive swimmer when I was younger and loved swimming and snorkelling in the Ocean so it was really a natural progression. Whilst travelling around Thailand with a friend we saw the signs for PADI all around Phuket and had 2 weeks there so we walked into a dive shop and signed up for our Open Water course. That was 23 years ago!
When starting out, did you plan a life that was ocean-based?
At the time I was working in Marketing for a new start up and had corporate aspirations of grandeur! However, after seeing my first shark underwater and all the natural beauty that lay below the Ocean surface I always had a life linked more to the Ocean in the back of my head and slowly made progress toward becoming sufficiently trained to one day make the plunge as it were.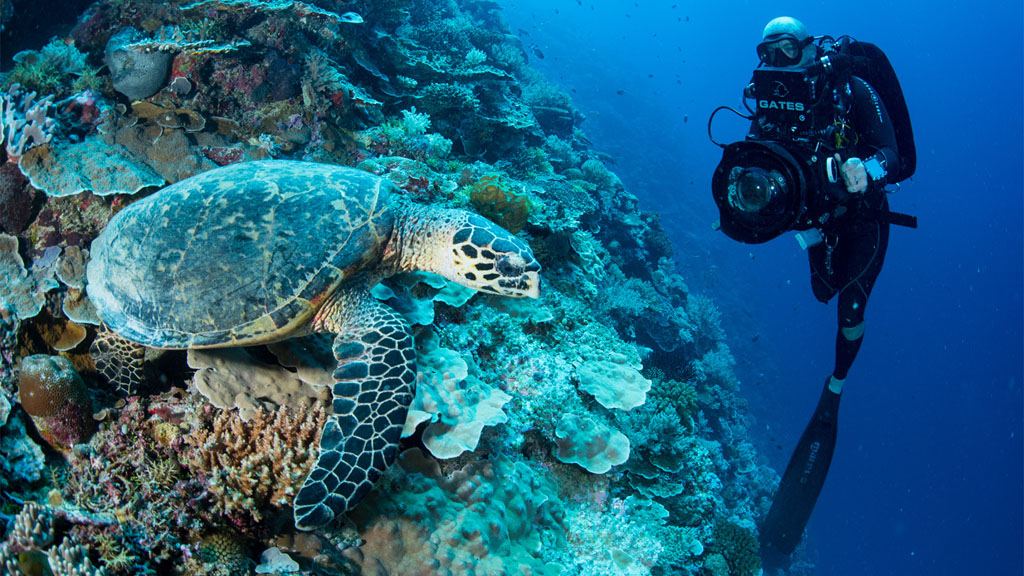 What came first – the underwater world or your camera?
I was always a keen topside photographer loving nature and scenery photography so the more and more I travelled for diving the more I wanted to take a camera underwater with me. I also always loved reading the dive magazines and marvelling at the stunning imagery contained within them so that was my initial motivation to buy my first stills housing for my DSLR.
What was your first camera and what's your camera of choice now?
My first underwater camera and housing was a Canon 450 Rebel in an Ikelite housing with Ikelite strobes. After that I decided to try my hand at videography and had the chance to buy a Gates Housing and Sony FX1 for a very good price from the owner of a liveaboard I was working with so I made the switch to motion capture from stills. I have had Gates housing ever since as they are bullet proof, allow me to take them to 100M plus and at the moment I have a Red Epic Dragon inside the Gates Housing.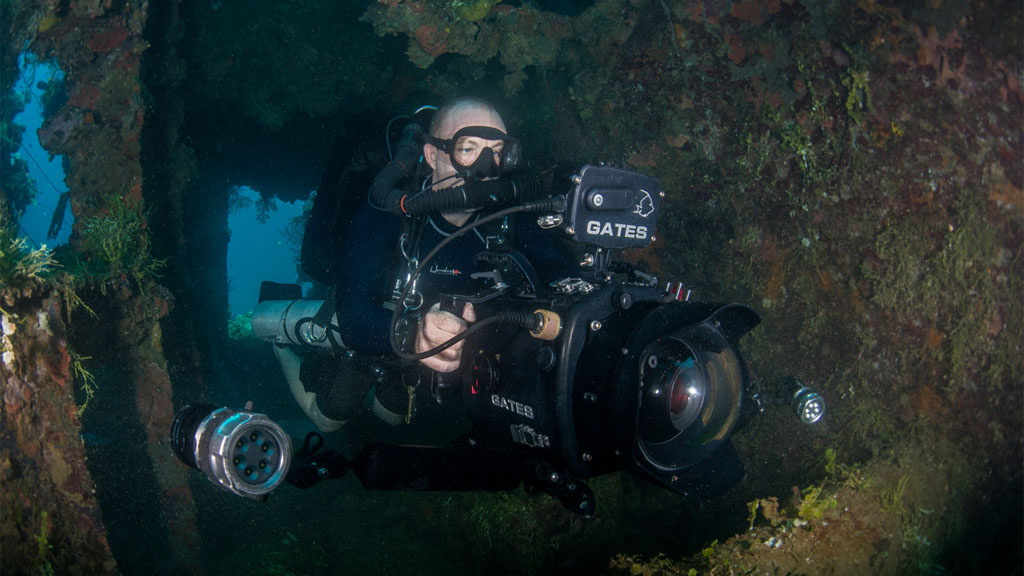 Who are your marine heroes?
My Marine heroes were actually scientists! I always wanted to know more about species and so embarked upon finding scientific papers when I wanted to know more. One person who really sticks out is Dr Gerald Allen who was the inspiration for me to go back to University in my 30's to take my Masters in a Marine related subject. I was on a scientific survey expedition in Micronesia for 3 weeks with Gerry and that really changed the way I looked at the Ocean and my career in and around it.
For you personally, what's special about the underwater world?
The sheer scale of the Oceans. Having travelled extensively around this beautiful planet I always find it difficult to comprehend that 71% is water and that we know so little about it. The other thing that always amazes me every time I descend is beauty and diversity.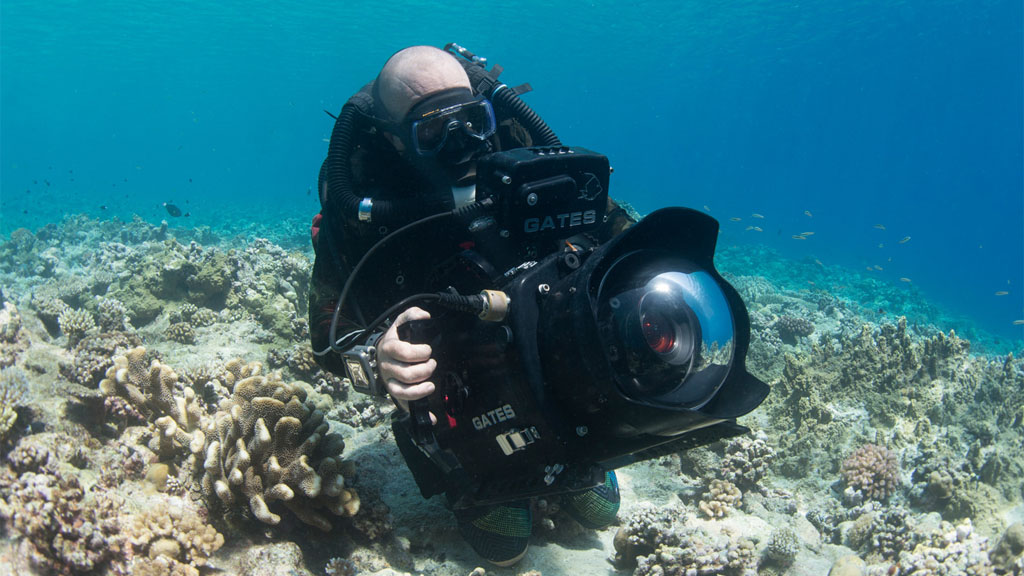 Was there a turning point where decided to focus on the underwater world?
Whilst in Corporate life, and in my early thirties, I had the opportunity to take voluntary redundancy and decided that I was going to take a year off and explore the idea of taking up a career in diving. The initial idea was to try it for few months and then decide if I was going to return to corporate life and all its trappings or make the jump 100%. After only a few months it was really a no brainer! I have never looked back and never will …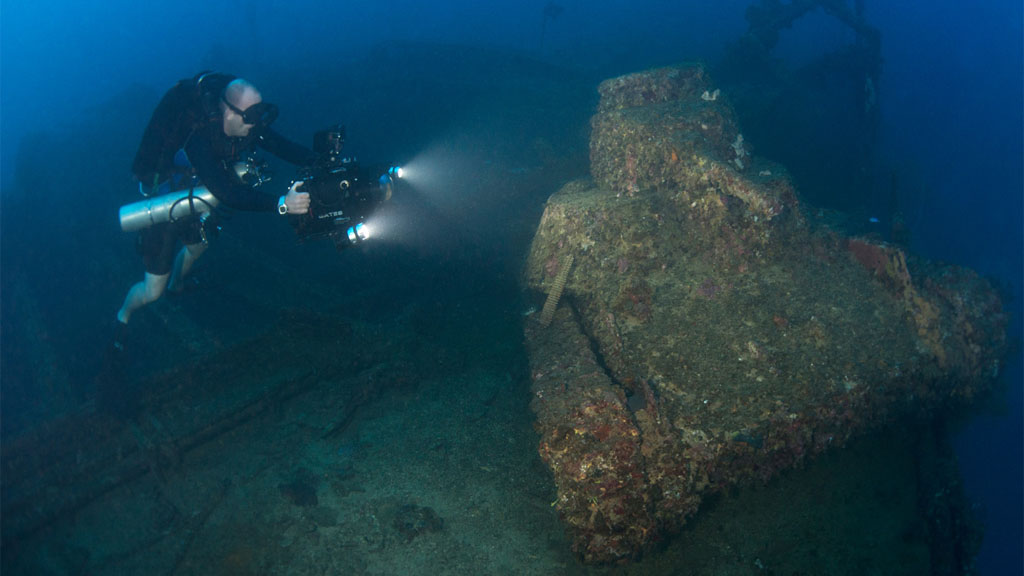 What is your most memorable ocean experience?
I have had some of the most amazing animal experiences and interactions throughout the underwater world but I think the most memorable and rewarding experience was teaching my father to dive in Palau. He did not stop grinning the whole time he was in Palau and was mesmerized every time we went underwater. He still talks about it all the time and is coming back soon.
Do you think many people have an understanding of what lies beneath the waves?
I always find it so frustrating how little non-divers know about the Oceans and how critical they are to our survival on this planet. Most people have no concept of the damage we are doing to the Oceans and even when you explain to a lot of people they simply don't care as 'out of sight, out of mind' quickly comes into play.
What message do you most want to convey to people with your work?
I really want people to take home the thought that beneath the surface is a whole new world, literally. I think if people can connect with the beauty that lies below then they might begin to care more about the impacts we are having on that beauty and it might even begin to make them change their attitudes toward the Oceans.
Connect with Paul on Facebook – personally and at Unique Dive Expeditions or at his website.
Watch more of his great underwater footage on his Vimeo Channel.