Home to the second largest Marine Protected Area (MPA) in the world, New Caledonia is a global leader in marine conservation. Here are three great marine conservation initiatives to celebrate this World Oceans Day, each one inspiration enough to add New Caledonia to your dive bucket list!
Bwärä Tortues Marines
Based in Bourail on the west coast of New Caledonia's Grande Terre, turtle conservation organization Bwara Tortues Marines was founded in 2006 by Manu Hernu, owner of Nekweta Surf Camp, when he realized the significance of the site and the human impact.
Bourail's La Roche Percee Beach is recognized as the South Pacific's second largest rookery for loggerhead turtles. Their numbers have been steadily declining since human settlement, due largely to habitat loss, so the Bwara team set about organizing a conservation program to protect the turtles, restore habitat and educate the wider world.
The organization has now been researching and protecting the site for over 10 years. During nesting season, volunteer 'Eco Guards' patrol the beaches each day, monitoring nesting turtles and hatchling numbers. The team also manages a coastal reforestation program to improve the nesting environment and manages an education program. From early December to the end of February, visitors can join the volunteers for a guided tour to see turtles nesting, and throughout February the organization organizes sunrise tours to see turtle hatchlings.
It also happens to be a great time to dive Bourail's lagoon with spectacular dive sites such as Green Island's Fake Passe and the Big Elbow of Kefe providing plenty of canyons and swim-throughs to explore and lots of pelagic action. Visit in summer for the chance to see hammerheads.
Noumea's Sea Snake Grandmothers.
In the picturesque seaside location of Baie des Citron (Lemon Bay) in Noumea, a group of retirees has enabled marine biologist Dr Clair Goiran to uncover a whole new understanding of the bay's sea snake population.
The group of women, in their 60s and 70s, came to together with a shared love of snorkeling, and every day they swim up to 3 km, cameras in hand, to help identify and record the sea snakes found along the way.
This team of citizen scientists, who call themselves 'The Fantastic Grandmothers' has now identified over 257 individual snakes, a thriving population in such a developed area.
You're almost guaranteed to see banded sea snakes while diving in New Caledonia, and it's worth spending at least one non-diving day snorkeling Noumea's Lemon Bay.
Living Oceans Coral Research
A global scientific mission conducted by the Khaled bin Sultan Living Oceans Foundation has found the reefs of New Caledonia to be among the most beautiful and well-preserved in the world.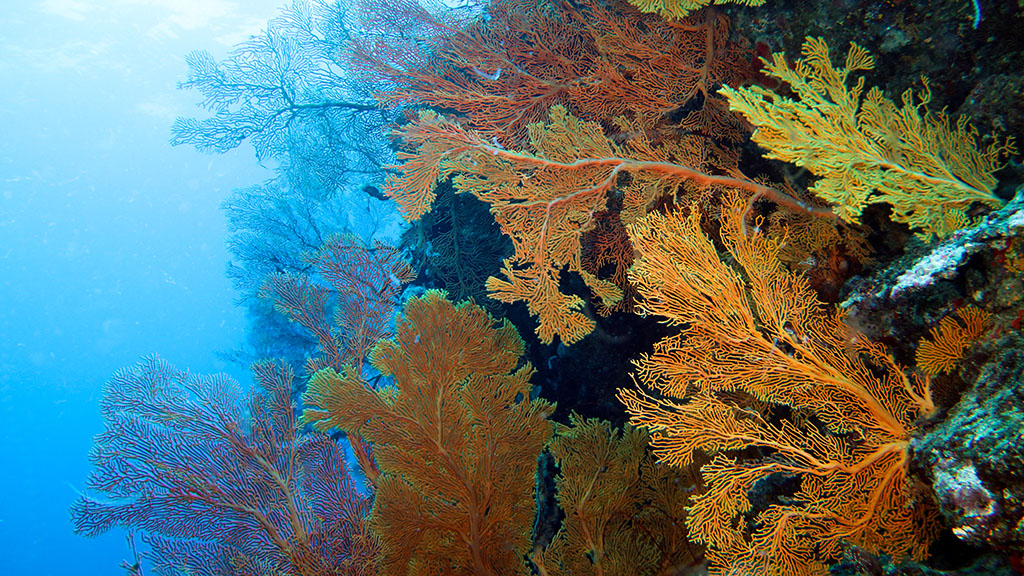 This research initiative was conducted as part of the Global Reef Expedition, a five-year mission to collect baseline data on the state of the world's reefs and the threats they face. Of the 22 research missions, the Foundation conducted in the western Atlantic, Pacific, and Indian Oceans, the reefs of New Caledonia were a stand-out for their health and diversity.
Scientists conducted over 1000 surveys of corals and reef fish and mapped over 2600 square kilometres of shallow-water marine habitats in 10 locations, including some of New Caledonia's most remote reefs, in the Entrecasteaux Atolls, Cook Reef, Ile des Pins, and, surprisingly, Prony Bay, which had the highest live coral cover in New Caledonia. This was unexpected given the nutrient and sediment runoff from nearby copper mines and the presence of hydrothermal vents in the bay, giving scientists hope for the future of coral reefs.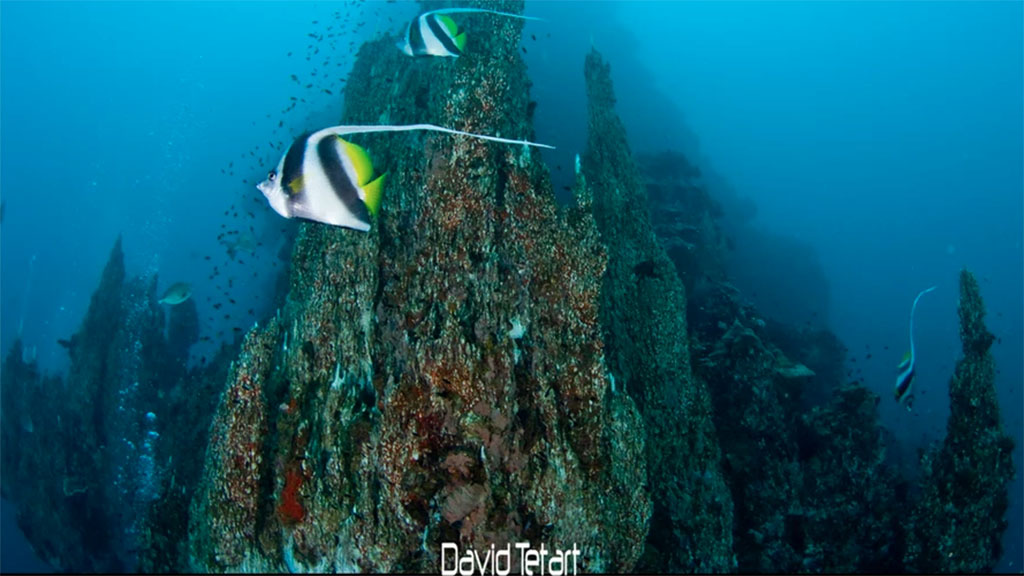 New Caledonia's reefs can be explored year-round, with plenty of sharks, rays and pelagic action on the outer reefs, and the famous groper spawning aggregation in late November.