On World Oceans Day, people around the world are called to celebrate, protect and restore our blue planet and honour the oceans that connects us all. Officially celebrated on June 8 since 2008, the initiative has now inspired more than 3000 events in over 150 countries around the world.
In Fiji, the Pacific Ocean plays a vital role in the 333 islands that make up the soft coral capital of the world. Recognising the importance of protecting the surrounding waters, Fiji has teamed up with the MACBIO (Marine and Coastal Biodiversity Management in Pacific Island Countries) project and the Wildlife Conservation Society (WCS) to make at least 30% of their marine environment a marine protected area by the end of this year.
But that's not all Fiji is doing to celebrate the big blue. Check out these five initiatives Fiji is doing in celebration of World Oceans Day.
Local villagers trained to help with marine conservation efforts
With the current absence of tourists in Fiji, Octopus Resort's resident dive instructors have taken this time to train local Fijians living on Waya Island how to dive. Their Hills 2 Ocean Programme has allowed dozens of locals to become dive certified, which allows them to help marine biologists with coral planting and clam growing projects, along with numerous other conservation efforts.
Nama Fiji aims to protect the ocean and empower women
Nama Fiji's main ingredient comes from the ocean: nama (otherwise known as "sea grapes"). Found in the Yasawa Islands, nama is the key ingredient that provides a higher level of minerals and vitamins to this range of organic beauty and spa products. To ensure the ocean remains protected, the founder Debra Sandranu has also created a sustainable nama harvesting programme that provides income opportunities to the local Fijian women who harvest this nama from the ocean, a rare opportunity for Fijians living in remote regions. The Fijian women who harvest the nama take on a second role of ocean protectors, to ensure the nama is harvested sustainably.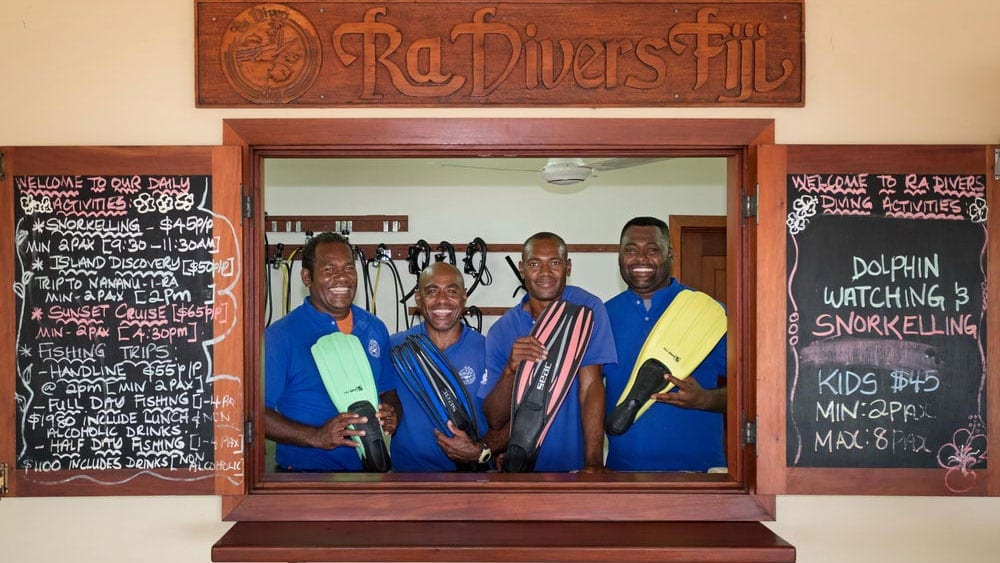 Dive schools help certify Fijians who have lost their jobs
Many Fijians have lost their jobs during the pandemic and dive schools in Fiji have stepped up to help! Both Ra Divers and Dive Academy Fiji are creating new paths of employment for Fijians, offering PADI Dive Master internships for locals. Allowing them to work off the cost of the course. Best of all, many of these newly certified dive guides are then inspired start their own local ocean conservation and clean-up initiatives in their own communities.
Coral Planting
A strong coral eco-system makes for a happy ocean and Fiji resorts have been working hard to ensure Fiji remains soft coral capital of the world. When the borders open up to Australians, there are a range of coral planting initiatives you can contribute to. At Castaway Island Resort, a weekly Ozone programme every Thursday, allows guests to assist the resort's Environmental Officer with coral gardening. So far, this programme has successfully planted over 100 football fields worth of coral since 2014. Similar initiatives can be found at Outrigger Fiji Beach Resort, InterContinental Fiji Golf Resort & Spa and Shangri-La's Fijian Resort & Spa.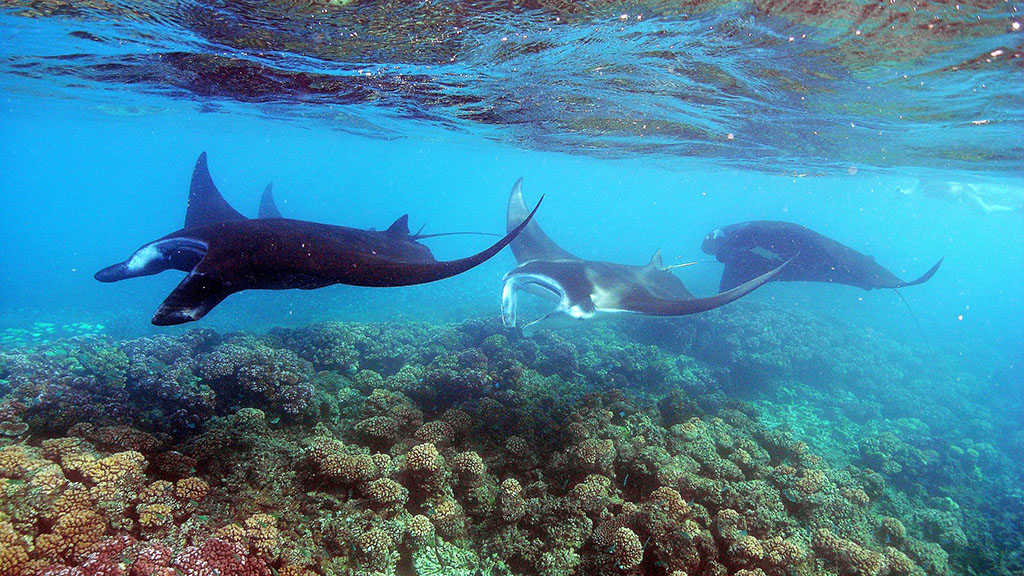 Fiji wants you to become a Manta Ray expert
The team at Volivoli Beach Resort are passionate ocean advocates. In place of being able to teach Australians first-hand about the diverse marine eco-system, they have launched a series of at-home Sea Life Ecology courses that anyone can do from the comfort of their own home. Having already completed their Sea Turtle and Shark Ecology courses, they have recently launched their Manta Ray Ecology course, perfect timing, as it is during this time of year that the Manta Rays are known to migrate through the waters of Fiji.