Introduction
Location
Accommodation
Dive Sites
Pricing & Schedules
Enquire Now
Galaxy Diver is a fully renovated liveaboard taking guests on amazing adventures to the incredible locations of the Galapagos Islands. Rebuilt in 2022 and equipped with modern spaces, comfortable cabins and all the technology required for safe sailing and diving, this vessel allows divers to experience the luxury of diving and relaxation from the one place. Galaxy Diver has the capacity to comfortably accommodate 12 passengers, 8 crew members and 2 dive masters.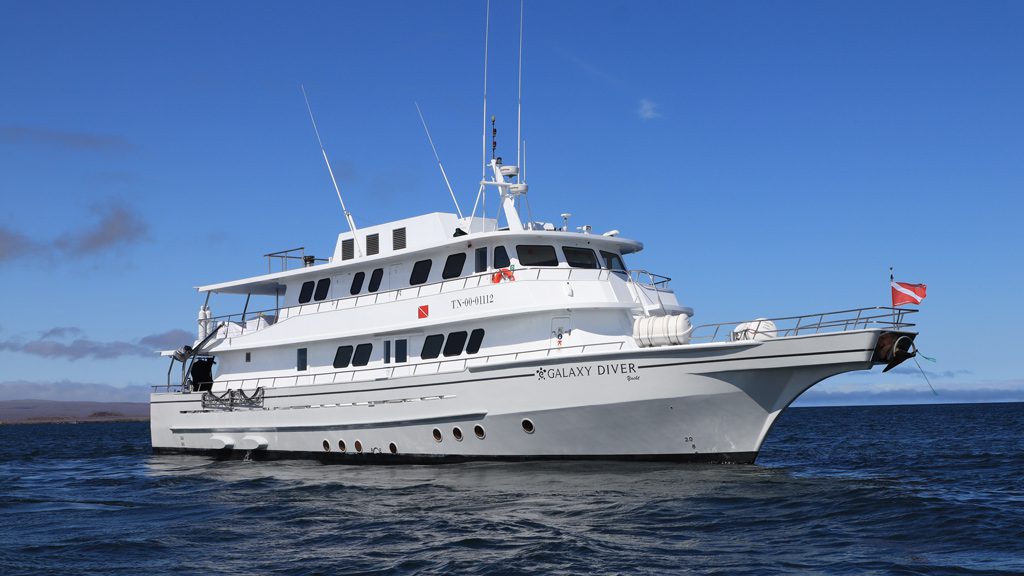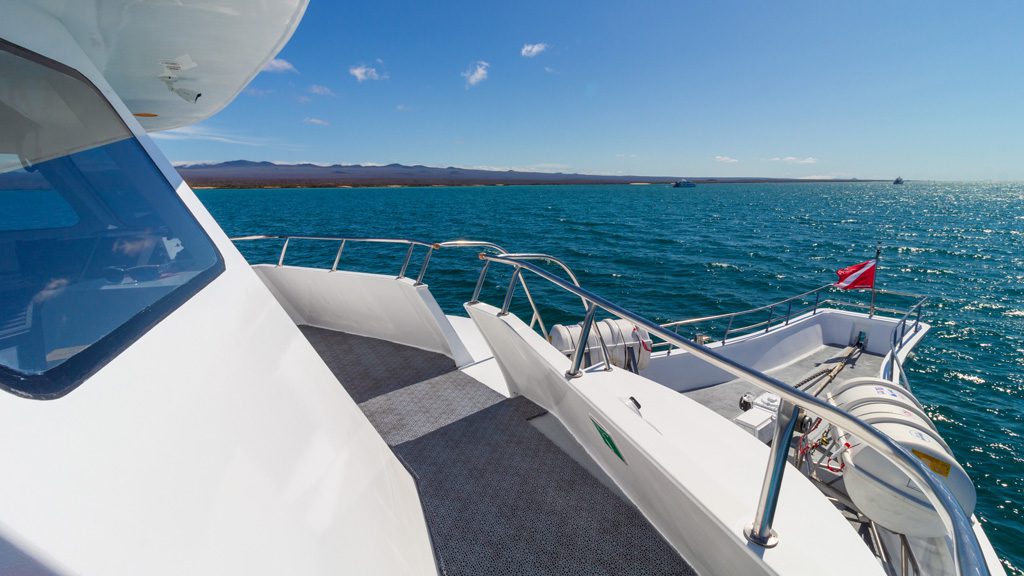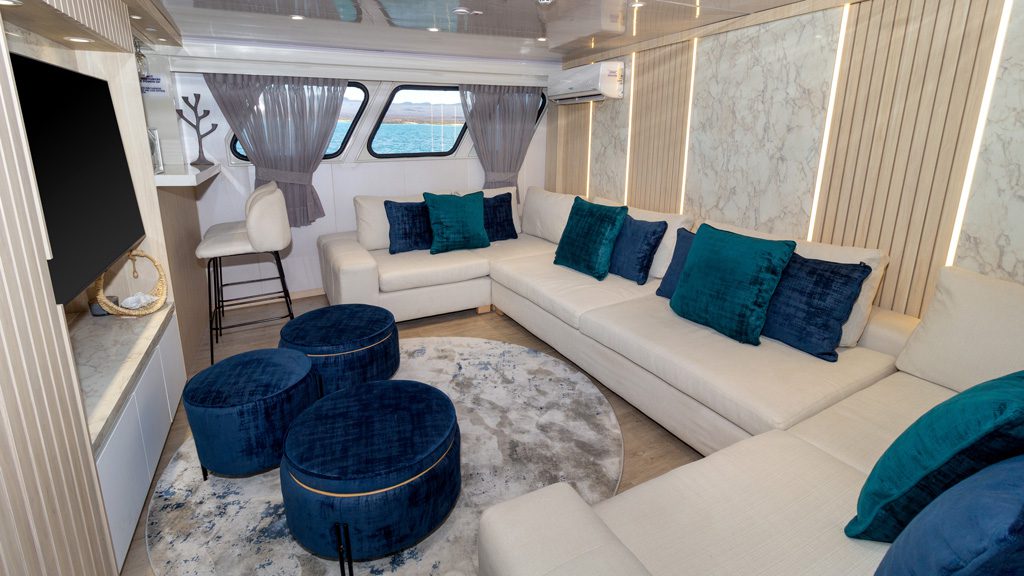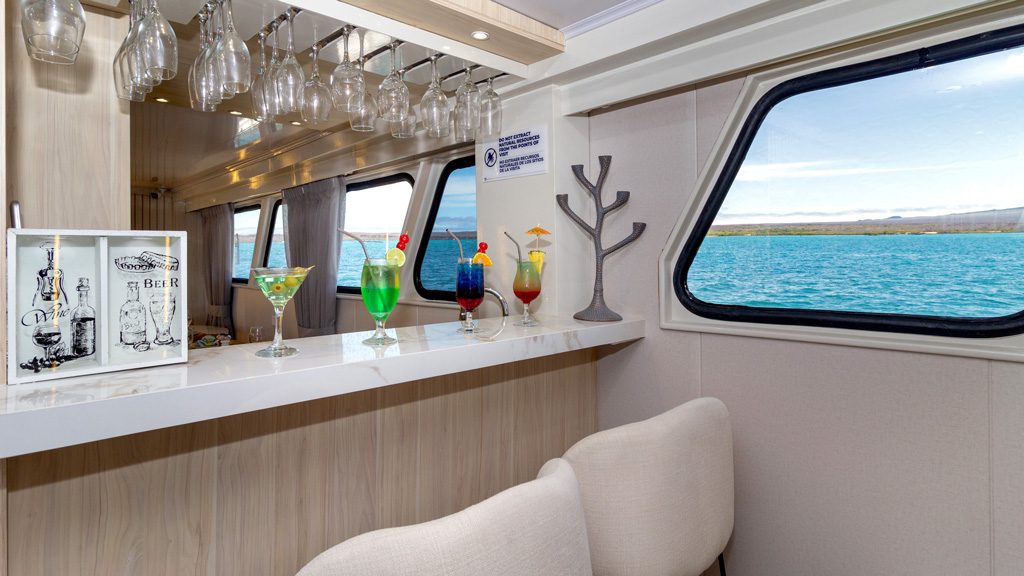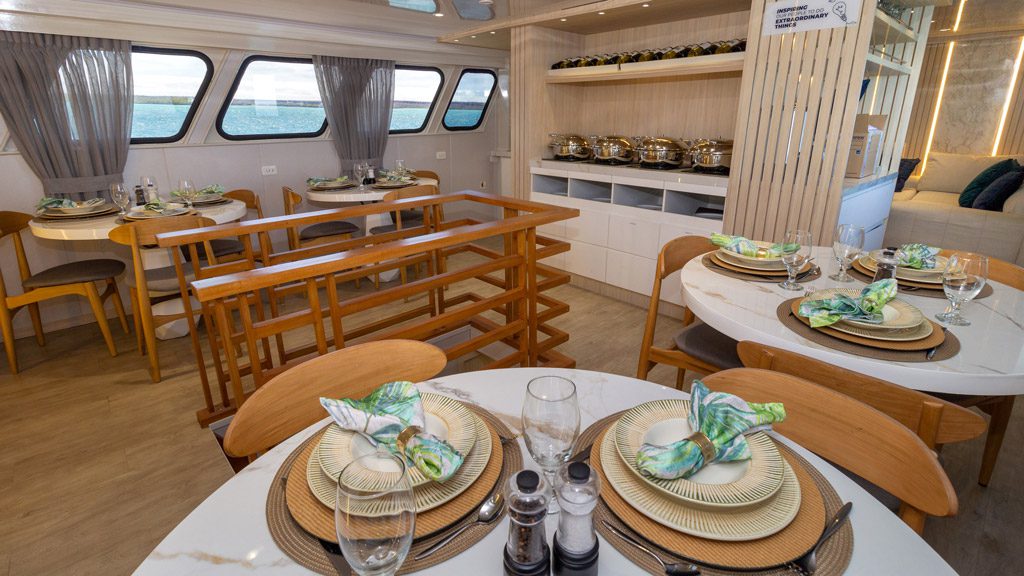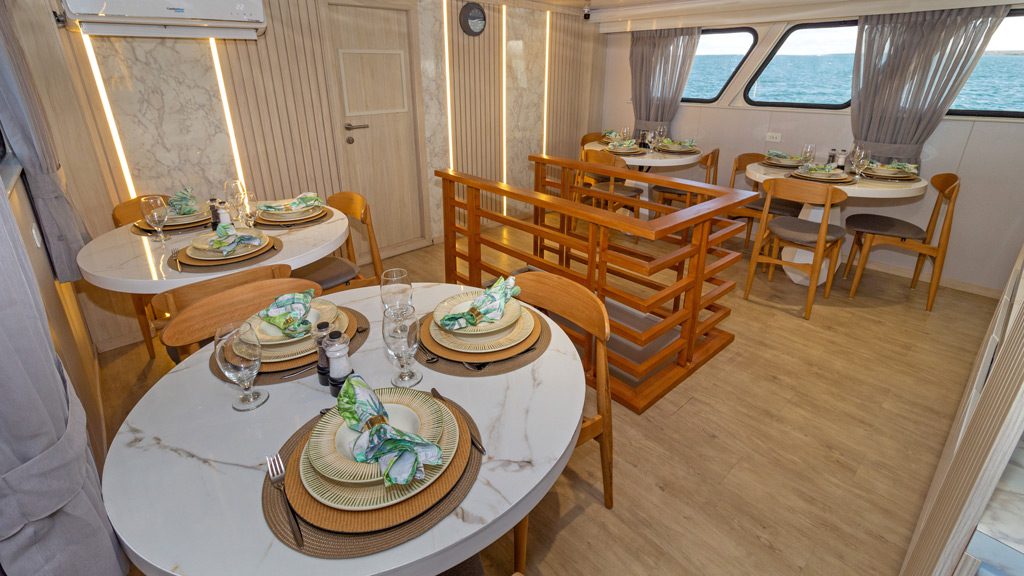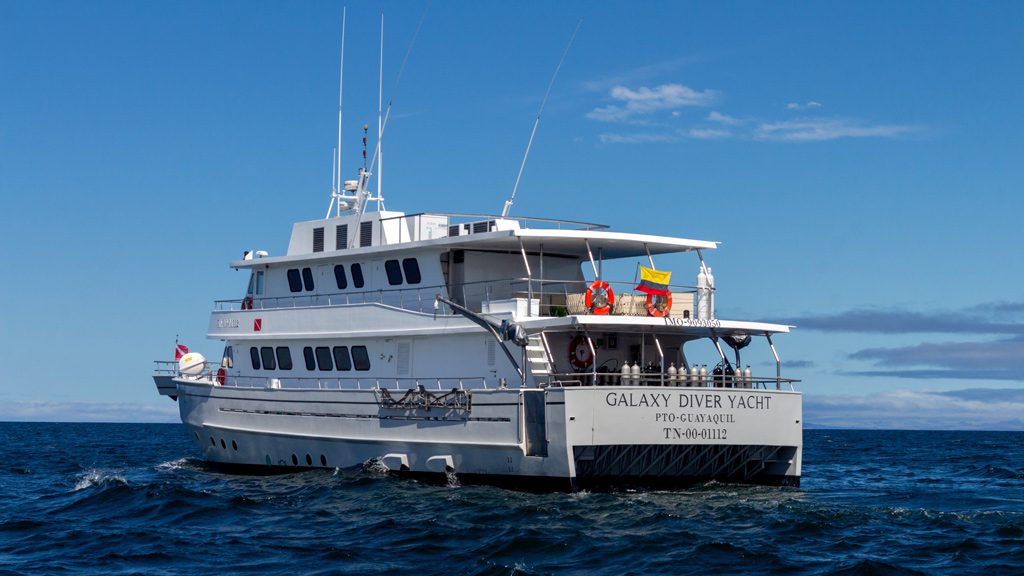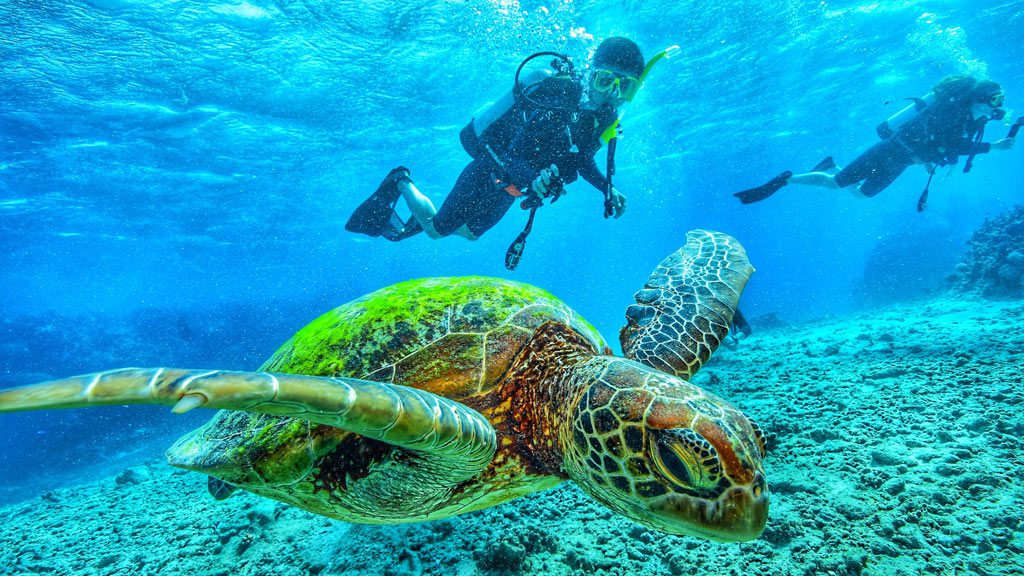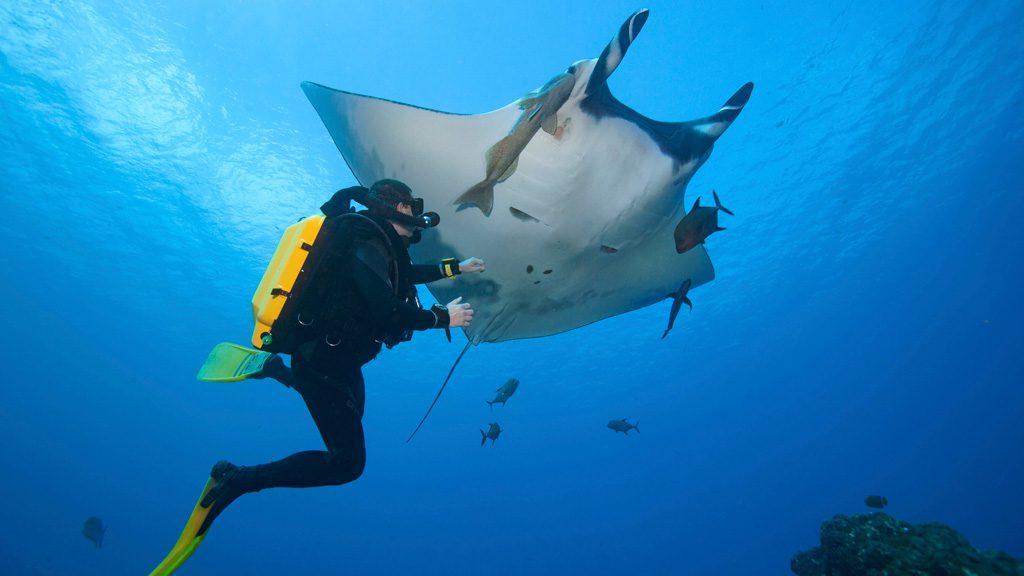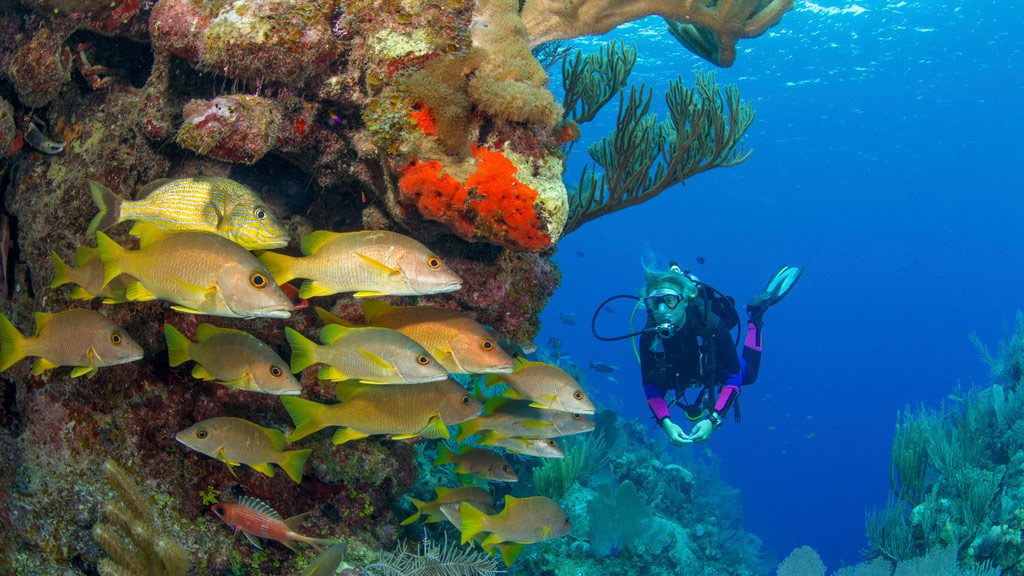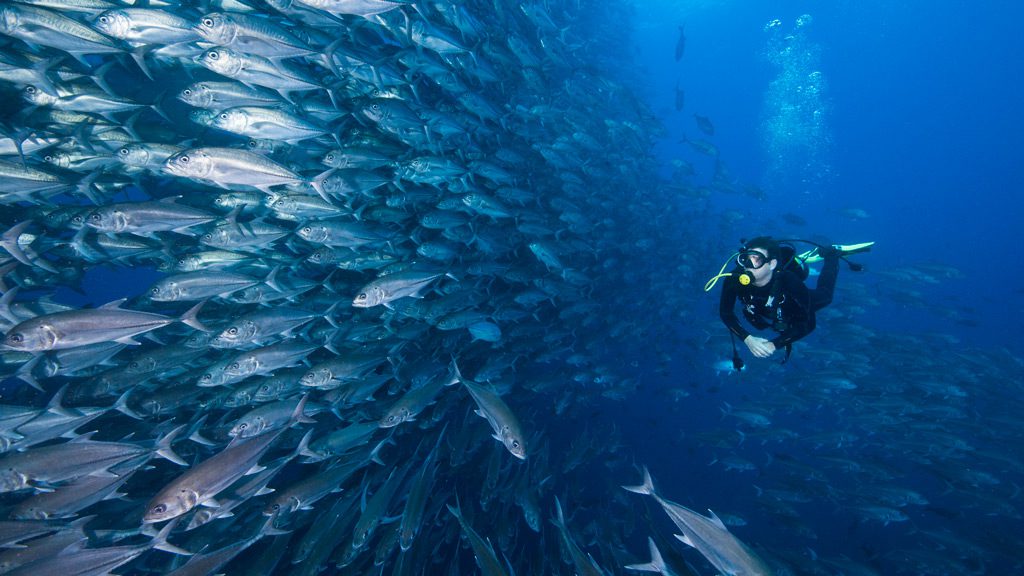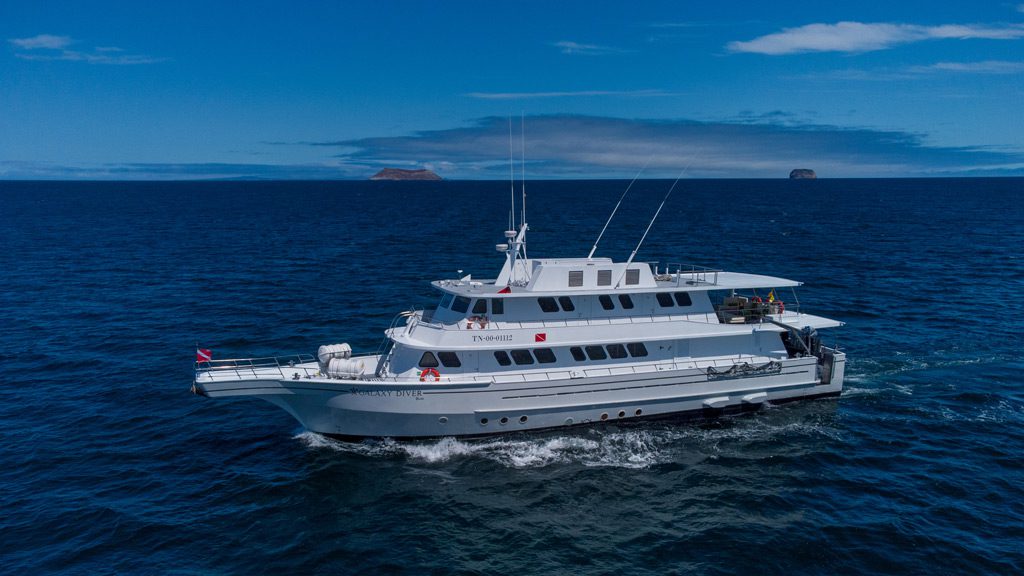 Features
The cosy lounge is a comfortable space for divers to rest and share stories after a day of adventure over some beverages from the adjacent bar. The intimate dining room has three tables of four where guests can enjoy a variety of local and international dishes carefully prepared by Galaxy Diver's very own experienced and passionate chef. A purified water and tea/coffee station is available 24 hours a day while on board. An inviting Al Fresco area is another great place to relax and take in the sights and refreshing sea breeze through the trip.
Best time to dive
Diving can be achieved all year round in the Galapagos Islands, but December to May is the best time to dive here as these months coincide with the warm season when ocean conditions are clear and ideal for snorkelling and diving.
We think…
The Galaxy Diver is one of the most comfortable liveaboards exploring the Galapagos Islands, with an exceptional standard of service both onboard and in the water.
Guests are greeted at Baltra Airport and accompanied to the Galaxy Diver.
Designed with guests' safety and comfort as the priority, Galaxy Diver cabins are equipped with everything required for a pleasant stay. Each cabin features air conditioning, an ensuite bathroom with hot/cold water, an electric towel dryer, hair dryer, safe box, closet, and speaker. The upper deck cabins have windows with ocean views, and the cabins situated on the lower deck have porthole views.
Matrimonial Cabins
These cabins have a double bed configuration and three are located on the Upper Deck (cabins 6, 8, 9), one on the Main Deck (cabin 5), and two on the Lower Deck (cabins 3 and 4). Cabin 9 can also accommodate 3 people with a pulldown bed subject to availability.
Twin Cabins
Cabins 1 and 2, situated on the Lower Deck, have a twin share bedding configuration, and cabins 3 and 4 also have the option of two single beds (or one double bed). On the Main Deck, cabin 5 can also be occupied on a twin share basis.
Bathrooms
All bathrooms are equipped with the finest ecofriendly amenities including shampoo, conditioner, and soap. The bathrooms also feature a hair dryer and an electric towel dryer.
There are many sites explored on the various itineraries the Galaxy Diver has to offer such as:
Wolf Island
El Derrumbe
La Ventana Islet
La Banana
Shark Bay
El Derrumbe
Darwin Island
El Arenal
The Darwin's Towers
Isabela
Vicente Roca Point
Marshall Cape
City of the Mantas
Fernandina
Santiago
Live Availability and Pricing