Introduction
Location
Accommodation
Diving
Dive Sites
Pricing & Schedules
Enquire Now
Fakarava offers some of the most exciting diving in the world, the best of which is in the North and South Passes (channels) of this remote atoll, where hundreds of reef sharks aggregate on the incoming tide each morning.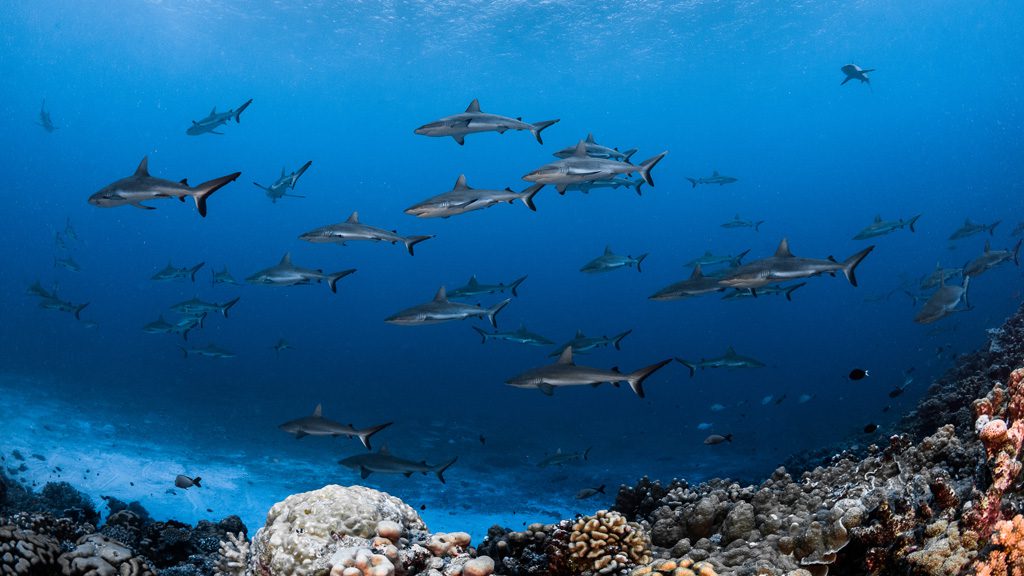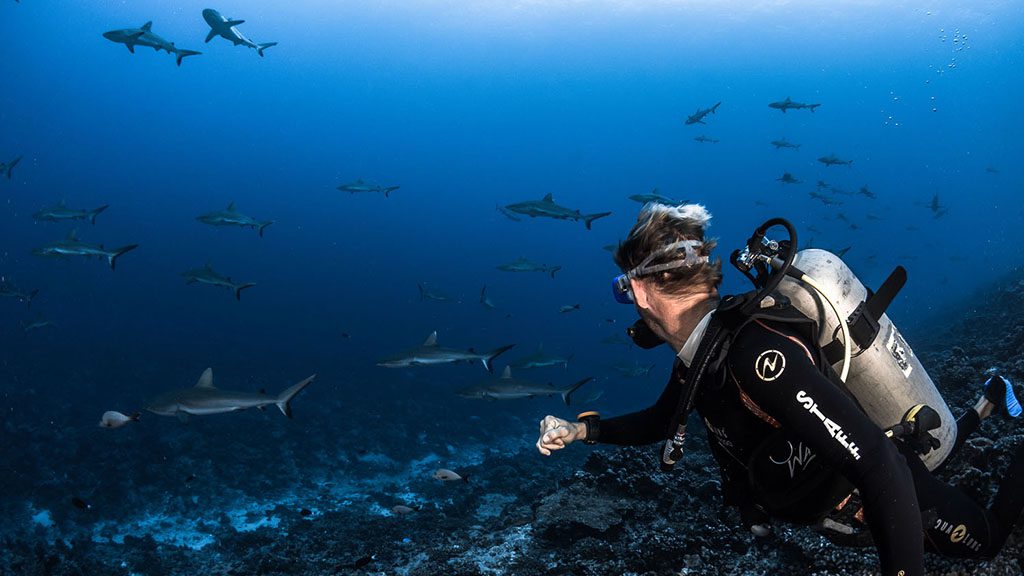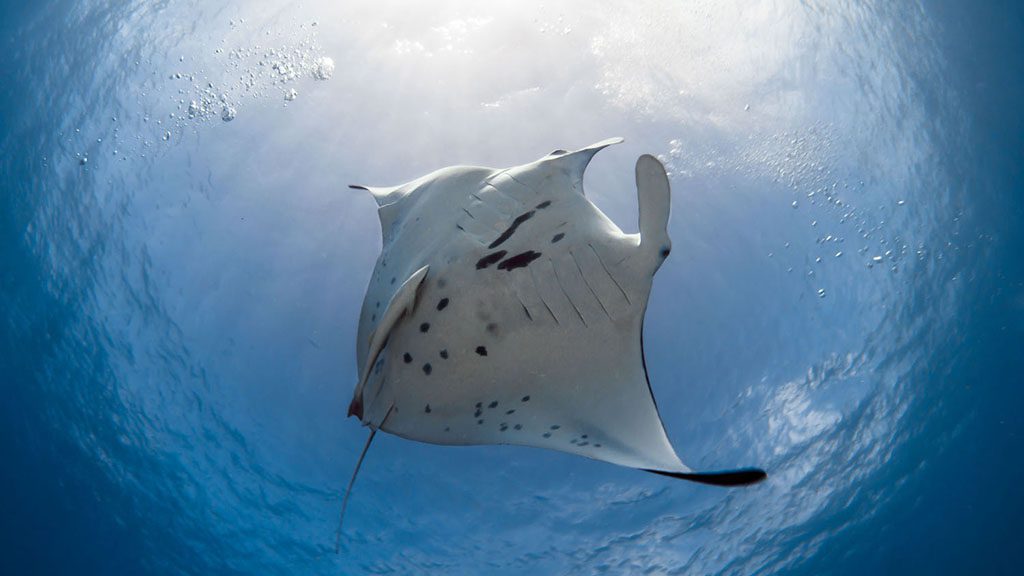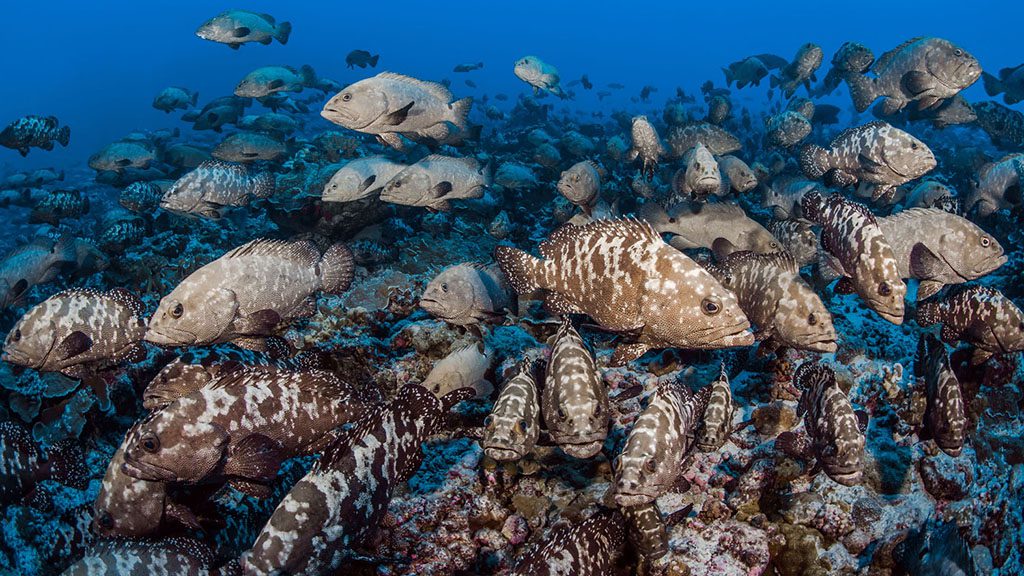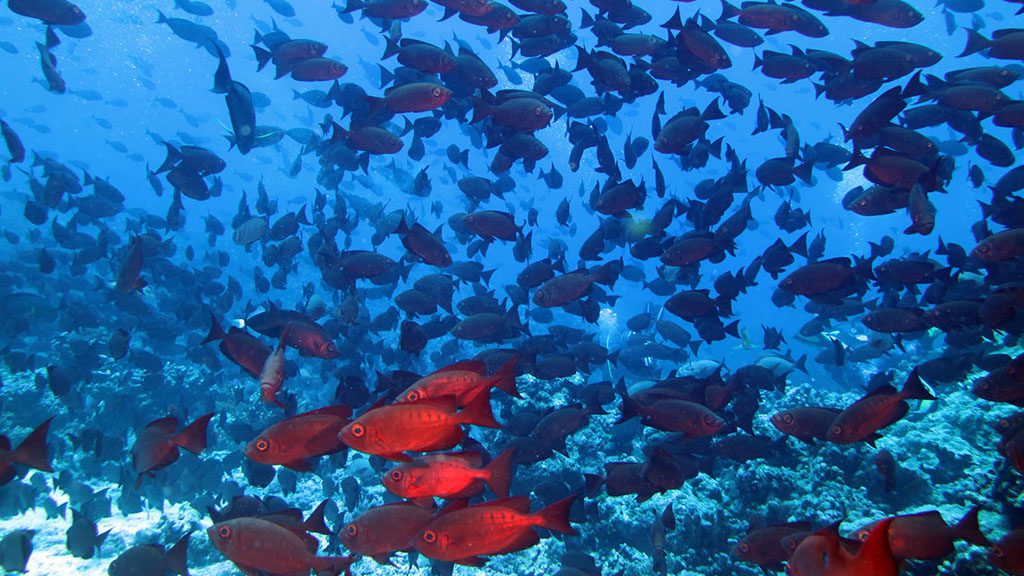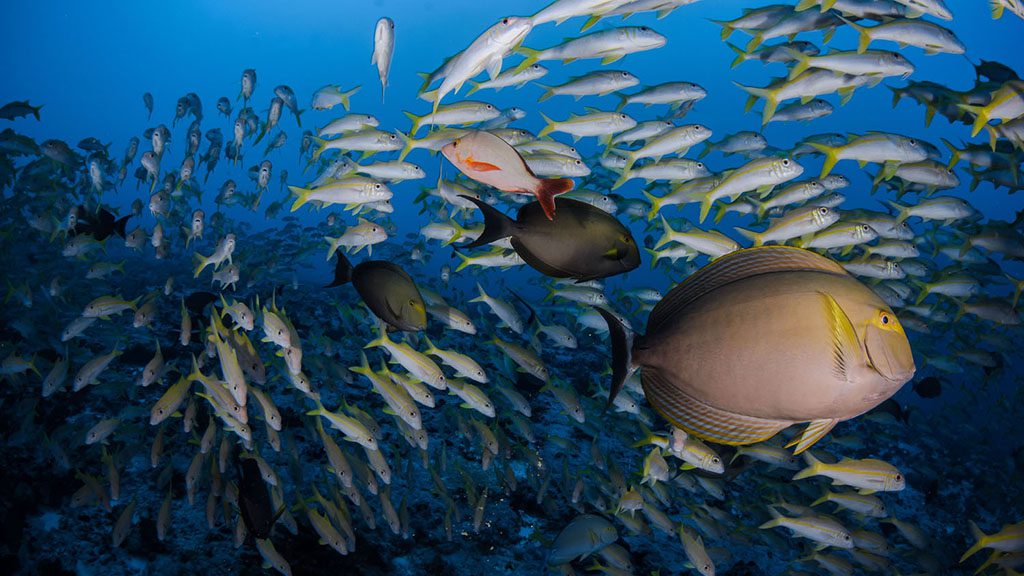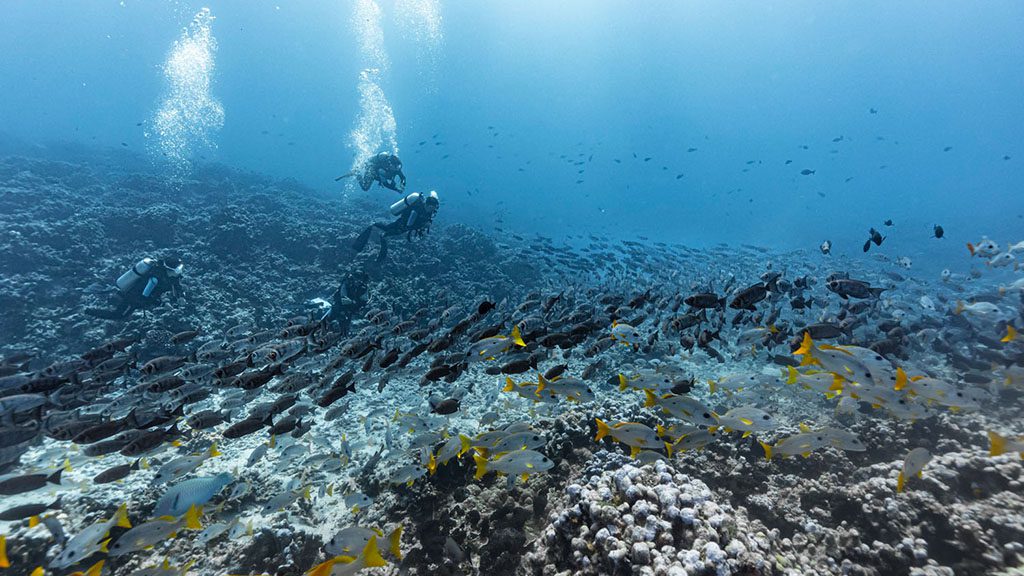 This all-inclusive package includes:
8 nights accommodation, including 6 nights on Fakarava, and 2 nights transit accommodation in Papeete.
Accommodation & diving at both North and South Passe, staying locally in both locations for easy access to the dive sites.
Daily breakfast and dinner
All transfers, domestic flights and hotel taxes.
Meet & Greet service on arrival at Tahiti International Airport.
Diving is with Top Dive Fakarava who have dive centres at both the North and South Passe, and at Rangiroa for an optional add-on.
Rangiroa offers a very different diving experience, with daily close encounters with dolphins each afternoon, and possible hammerhead encounters each morning.
North Passe: Havaiki Lodge
Accommodation at Havaiki Fakarava Lodge gives guests a choice of Beach or Garden Bungalows. Each has the ability to accommodate up to four people with their spacious interior and outdoor terraces.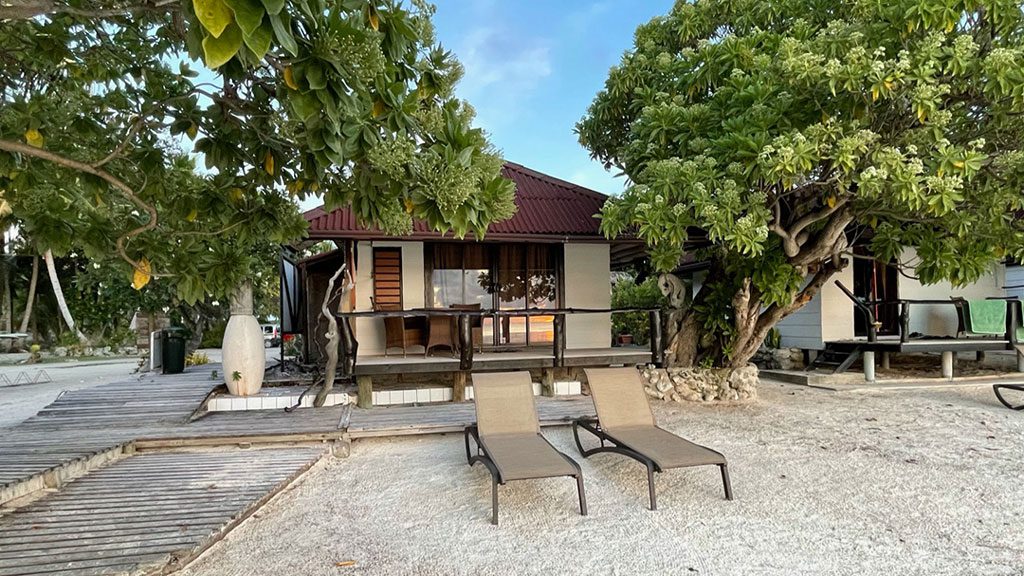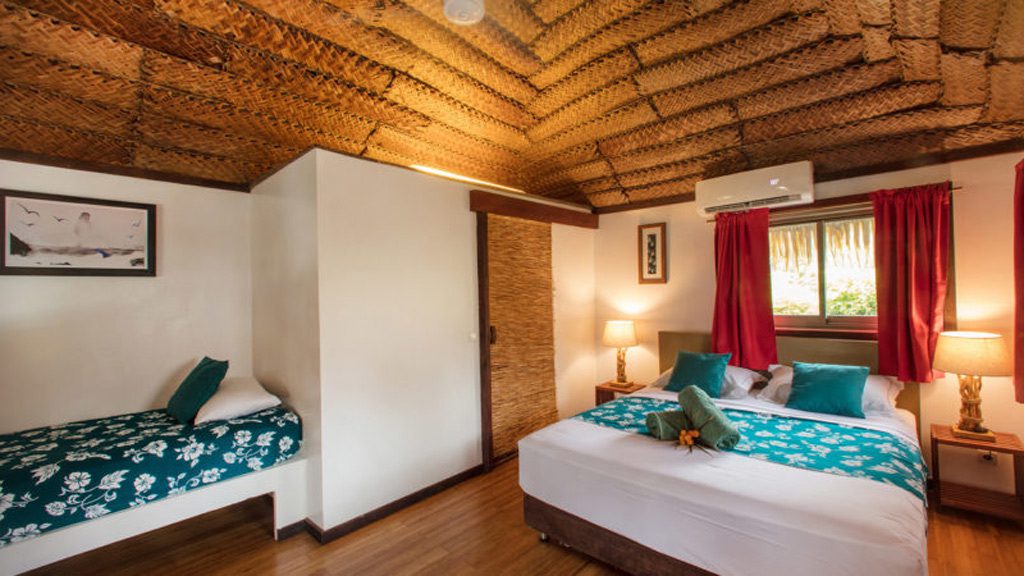 South Passe: Pension Motu Aito
Pension Motu Aito is located on a small island close to Fakarava's South Passe. Top Dive Fakarava can pick divers up from the guest house each dive day.
Papeete: Hotel Kon Tiki Tahiti
Hotel Kon Tiki Tahiti is conveniently located only 10 minutes drive from Tahiti International Airport. This boutique waterfront hotel has large rooms and a rooftop restaurant and bar with sweeping views of the coastline.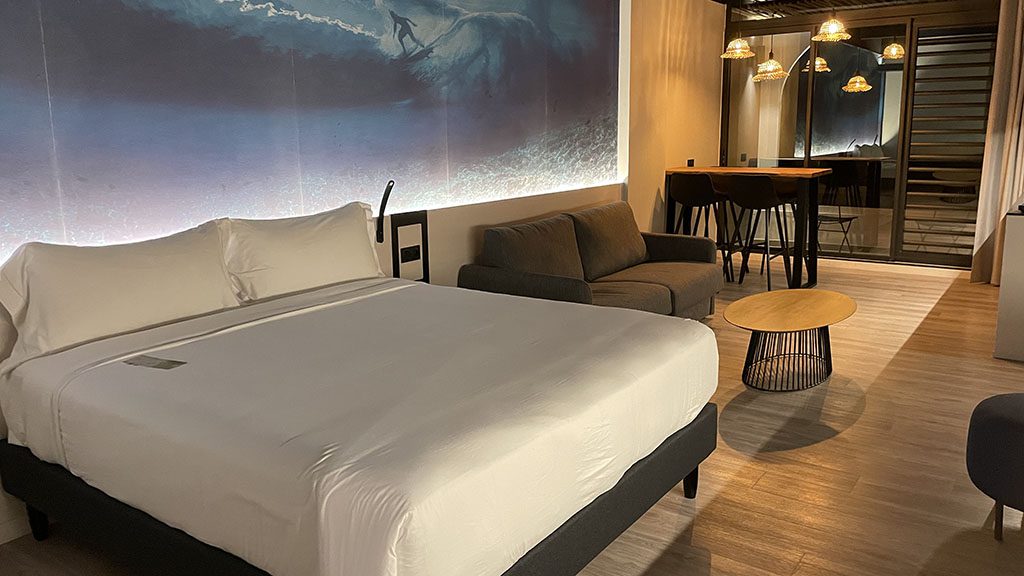 A double dive is offered each morning on the incoming tide, with a more relaxed single dive in the afternoon. In the mornings, expect to see a wall of sharks at the entrance to the channel and a reef almost obscured by marine life. It's a relatively short trip on the dive boat, through the channel to the outer reef where divers are dropped in, and picked up inside the lagoon after drifting through the channel.
Transfers are provided each day from your accommodation, and if you're doing a third dive in the afternoon, they'll usually provide a transfer to a nearby cafe for lunch.
Fakarava is the second largest atoll in French Polynesia. The 2 passes that connect its lagoon to the ocean are GARUAE (north) and TUMAKOHUA (south). They offer among the best dives in Polynesia. The northern pass of GARUAE is the largest in the Tuamotu Islands and probably holds the highest density of fish with incredible pelagic encounters – sharks in the morning, mantas in the afternoon. The shark action in the South Passe is possibly even greater, and is especially exciting in June and July during the grouper mating season.
Fakarava North & South Passe Package
This pricing is valid to 31 March 2024
8 Night Fakarava Nth & Sth Package includes:
* Tahiti: 1 night at the Hotel Kon Tiki Tahiti including breakfast
* Fakarava North: 3 nights at the Havaiki Pearl Lodge in a Garden Panoramic Bungalow, including daily breakfast and dinner
* 6 dives including weights, tanks, air fills & dive guide
* Fakarava South : 3 nights at Pension Motu Aito in a Lagoon Bungalow including daily breakfast and dinner
* 4 dives including including weights, tanks, air fills & dive guide
* Tahiti: 1 night at the Hotel Kon Tiki Tahiti including breakfast

• Meet and greet on arrival
• All transfers
• Domestic flights between Tahiti and Fakarava
• 10 Dives Gold Pass for 1 diver
• Marine Park fees
Pricing is per person based on double/twin-share occupancy.
AUD
EUR
STD
2173
EUR
|
2173
PEAK - 01 Jun - 31 Oct 2023
2215
EUR
|
2215
LOW - 01 Dec 2023 - 31 Mar 2024
2136
EUR
|
2136
Add on 3 nights for Rangiroa:
* 2 nights at Hotel Kia Ora Resort in Beach Bungalow including breakast
* 3 Dives inc weights, tanks & dive guide
* All transfers
* All domestic flights
* 1 night at the Hotel Kon Tiki including breakfast
STD
887
EUR
887
PEAK - Christmas
896
EUR
896
LOW - Jan - Mar
813
EUR
813