Guest blogger, Roderick Eime, follows the sometimes crazy wedding trail through Trang in Southern Thailand.
On the big (wedding) day, some people are happy to quickly run down to the registry office for a no-fuss event and maybe a few drinks afterwards. Others get married by Elvis in Las Vegas while some choose death-defying stunts like skydiving or perhaps a novel venue like a fast food outlet or a platform hoisted 50m into the air.
Here in Trang in Southern Thailand (not too far from Phuket and Koh Phi Phi), couples come from all over the country and often from different countries, to scuba dive to their underwater wedding ceremony beneath the waves.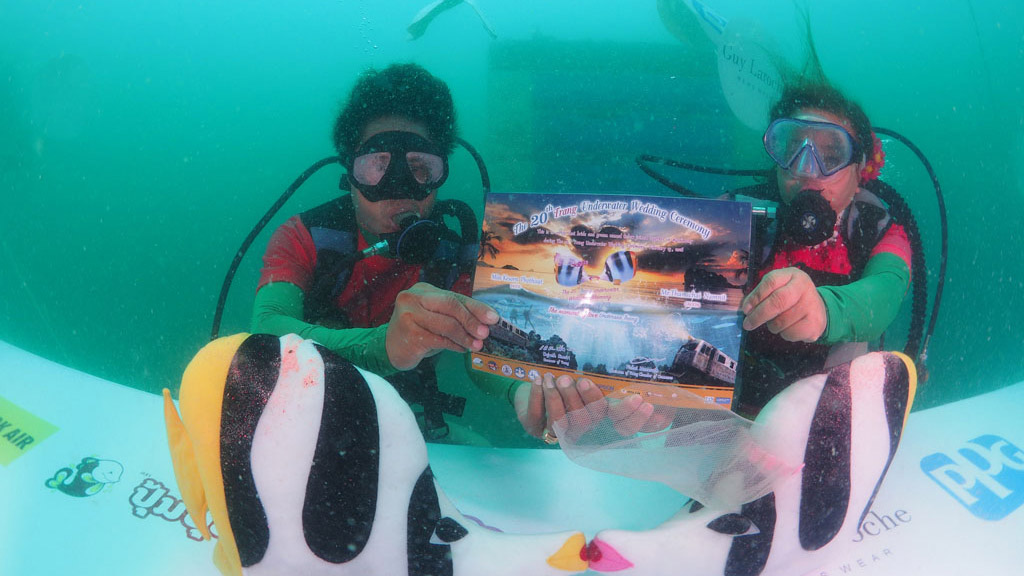 On Valentine's Day every year, Trang throws a wedding party like nowhere else in Thailand, perhaps the world. Apart from the main event below the surface, there are street parades, parties, lavish dinners, fireworks, civic receptions and media events thronged with dozens of photographers rivalling a Hollywood A-List gathering.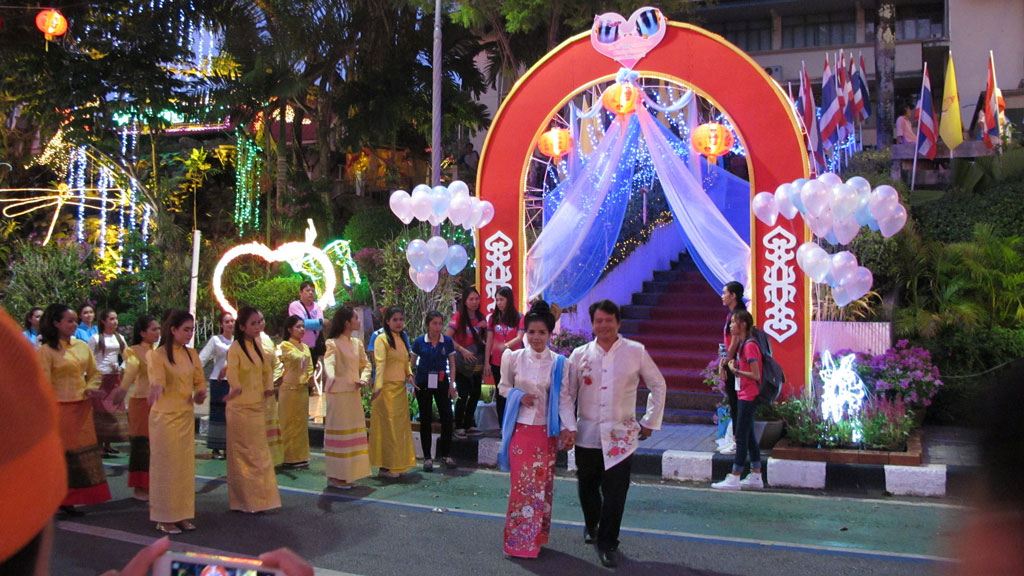 For two full days the couples are run through this cavalcade of attention; waving, smiling and trying to keep up with the fast-paced action. With the benevolent image of the revered King smiling down on them from billboards and massive placards, it's quite a royal tour with a most majestic blessing.
One couple, Bond and Rita from Phuket, seem to be taking it all in their stride. Rita is all smiles, beaming and radiant no matter what the occasion or how tired she may be. Bond is right there by her side, like any devoted groom with his beautiful new bride.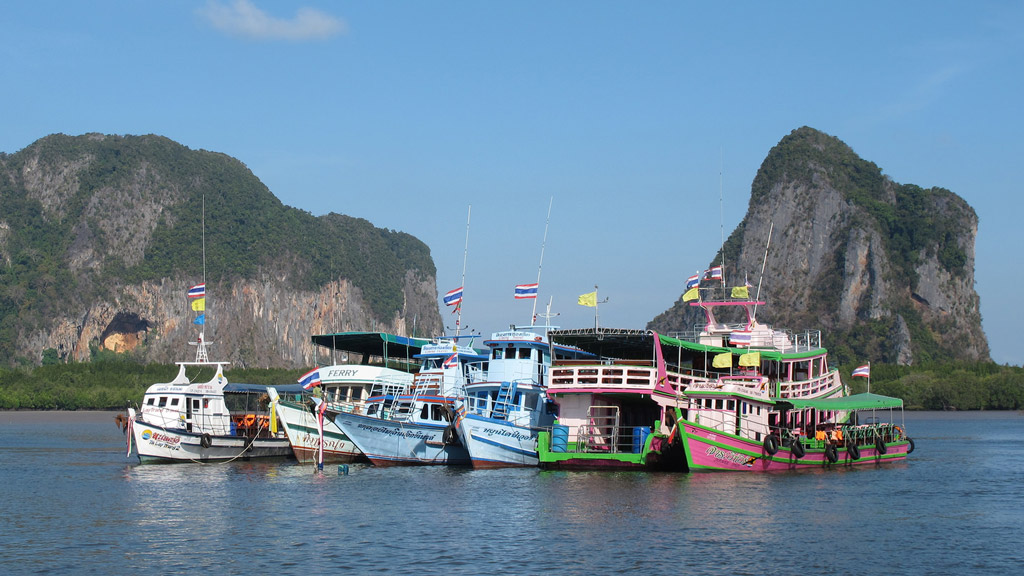 When it came time to take the plunge, so to speak, the two powered through what must have been a bit of a nervous moment.
"We had an introductory dive at the resort and now here we are," Bond confides to me, "and Rita is a complete novice too, just like me."
The dive is no pushover either. We are in the open ocean near one of Trang's massive limestone karsts where a couple of old railway carriages have been sunk to create an artificial reef. A platform has been lowered to create a submarine altar and everyone is dressed in finest underwater wedding style, matching scuba outfits, including one couple wearing a full bridal outfit and matching suit.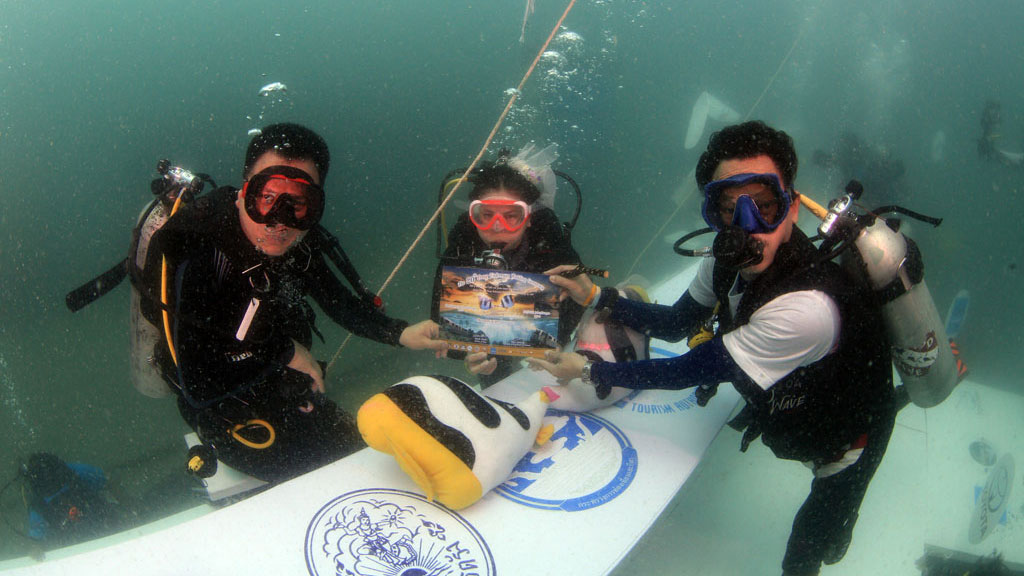 Visibility is an unsettling 3-5m and the couples must descend guide ropes to a depth of 15m to meet the celebrant waiting for them. A squad of camera-equipped frogmen hover over the scene shooting all the action.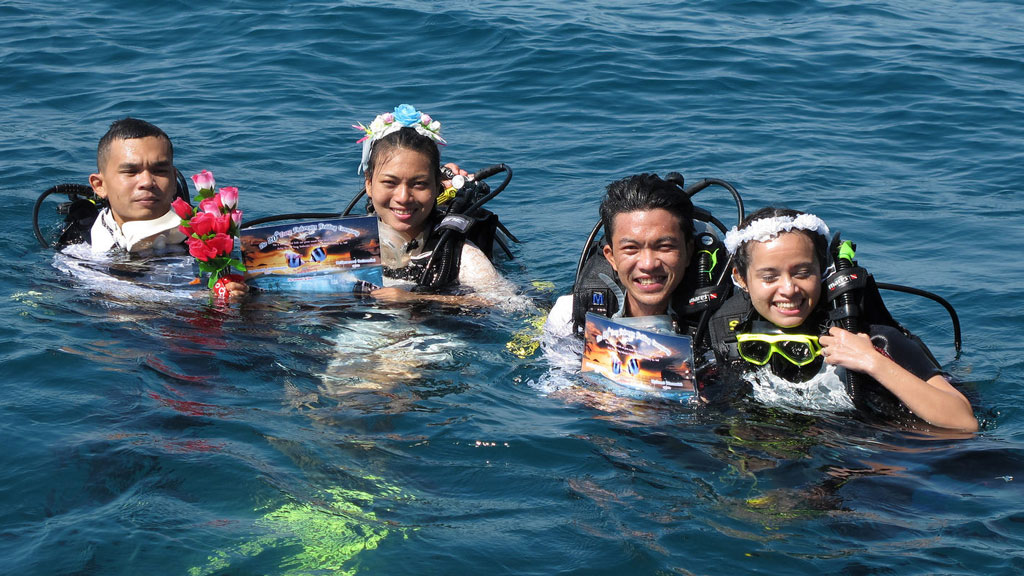 After the moment, our happy and relieved newlyweds surface near our boat waving their laminated certificates presented to them on the bottom. There's Rita and Bond, as ebullient and cheerful as ever. No doubt there were moments of trepidation, but with their love to keep them safe, the pair are ready to embark on a life together sealed with the knowledge that everything from here is going to be easy!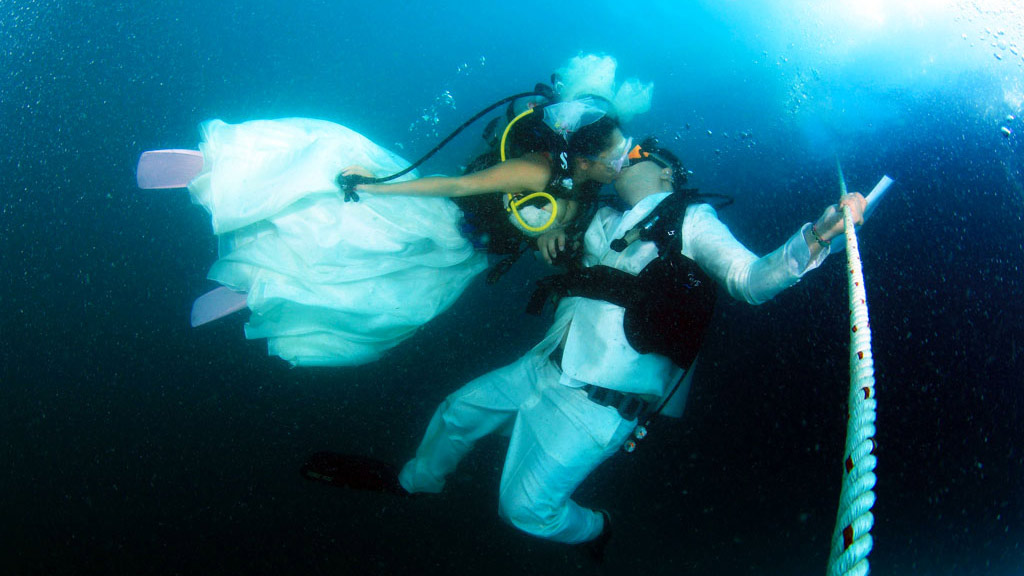 May happiness follow them all forever.
Photos accompanying this blog supplied by Roderick Eime and Trang Tourism.