While Australia's borders remain closed, the world is gradually opening up, and the Maldives is one of the first nations to welcome back visitors. The Maldivian Government's COVID-19 Management plan gives a glance of what travel in the future might look like. Here's what to expect.
Planning your Trip…
No one will be subject to mandatory quarantine, and all nationalities will be provided with a 30-day tourist visa on arrival.
Compulsory prior confirmed booking in a registered tourist facility is required, and the whole stay needs to be booked with a single accommodation provider.
On Arrival…
Temperature checks and screening measures will be carried out at the first point of entry for tourists, and special attention will be paid to individuals exhibiting COVID-19 symptoms including, but not limited to, cough, runny nose or shortness of breath.
Visitors are required to submit any medical test results, and those presenting symptoms of COVID-19 will be subjected to a PCR test at their own cost. NB: If one member of a group travelling together displays symptoms, all members of the group will be tested.
A health declaration card will be required as part of the procedure. Additionally, testing services will be available for those who require a test result to return to their country of origin or any other destination with the requirement.
Tourists or passengers must wear face masks and remain at least one metre apart at all times at the airport and during transfers.
All tourists shall be met by an authorized representative from their accommodation provider at the airport.
Airport transfers will only be allowed through pick-ups by pre-booked providers.
Island Resorts
The Maldives is famous for its 'one island, one resort' concept. An archipelago of over 1200 islands, many have been claimed in totality by a resort, to ensure the ultimate experience of secluded luxury for guests. With the country reopening its borders, this concept has become even more favourable.
On top of this, resorts have applied strict health and safety protocols to ensure a worry-free holiday for their guests:
Guest service staff must be trained in the use of personal protective equipment (PPE).
All staff must be trained on social distancing and disinfection procedures.
Staff will wear face masks in enclosed public spaces and during circumstances where social distancing is not possible.
Resorts need to have resident medical officers on site who have undergone Health Plan Accreditation (HPA) certified training on COVID-19 management, isolation procedures and sampling.
Liveaboards
Dive liveaboard operators must comply with the following policies before they welcome guests onboard:
Passengers and staff are allowed to embark and disembark from liveaboards only at predesignated harbours as listed by the Ministry of Tourism.
Passengers showing signs of infection will not be allowed to board.
The vessel has to be disinfected as per HPA guidelines after the departure of guests and before new guests can be accepted onboard.
The crew must wear masks when in direct contact with passengers in enclosed spaces.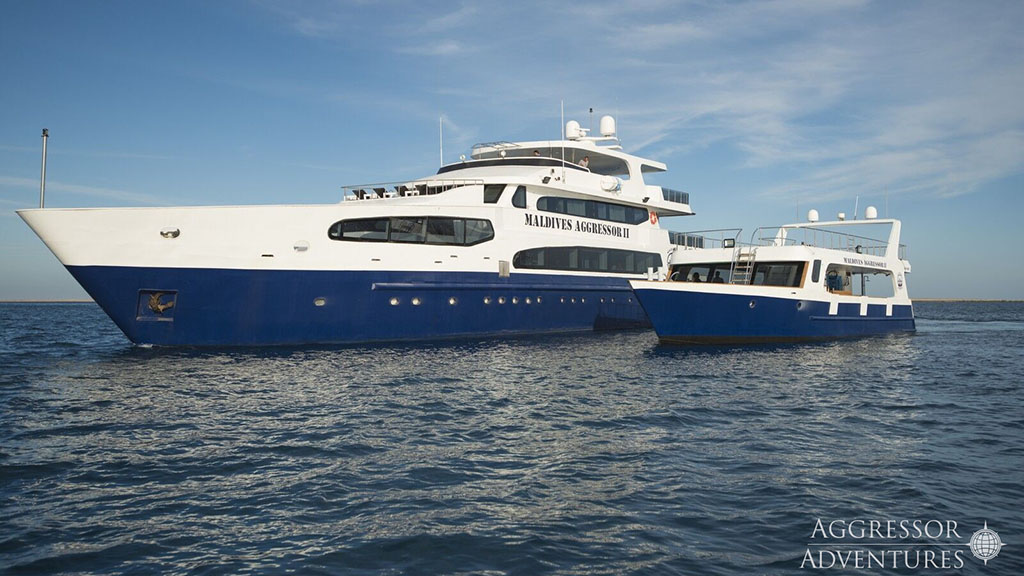 What can you do to minimize risk?
There are several things you can do to make the trip as safe as possible for everyone, including yourself:
Follow the operator's instructions.
Minimize the risk of getting infected prior to departure (consider self-isolating for 14 days prior) and during your transfer.
Practice social distancing, cough or sneeze into your elbow, wash hands frequently, and wear a mask in places where social distancing is difficult.
It seems like a lot to remember, but just think, it will be worth it once you finally get to take the plunge again. And as an added bonus: you don't have to worry about catching anything underwater.
With sensible safety measures like this in place, it's hopeful that more island nations will open borders. Here's to the 'New Normal'!