Introduction
The Yasawa Islands lie in a line running north from the Mamanuca Island group, up to the north-east of the main island Viti Levu. Yasawa Islands diving is suitable for all levels of experience and all budgets: backpacker, eco-lodge to 5 star luxury.
The islands are volcanic in origin and quite dramatic looking, with peaks on the islands ranging from 250 to 600 metres in height.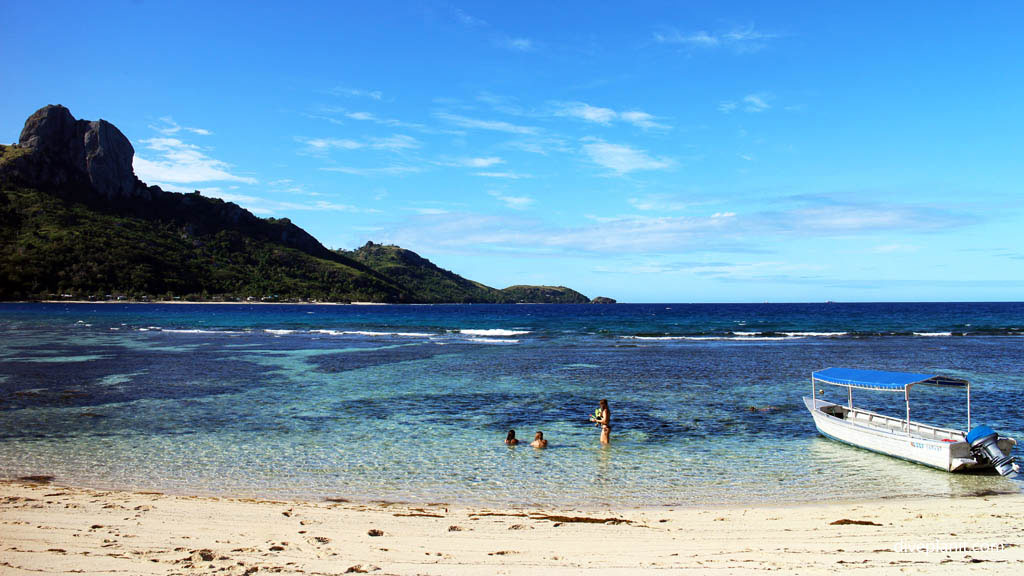 This means, of course, that the subaquatic landscape is going to be equally dramatic with walls, gullies, and swim-throughs. Add in the fact that most of the islands have fringing reefs – code for colourful coral reef dives in shallowish water and typically great snorkeling too; very low populations – code for very little pollution and high vis; and deep water close to shore – code for a high chance of seeing pelagics!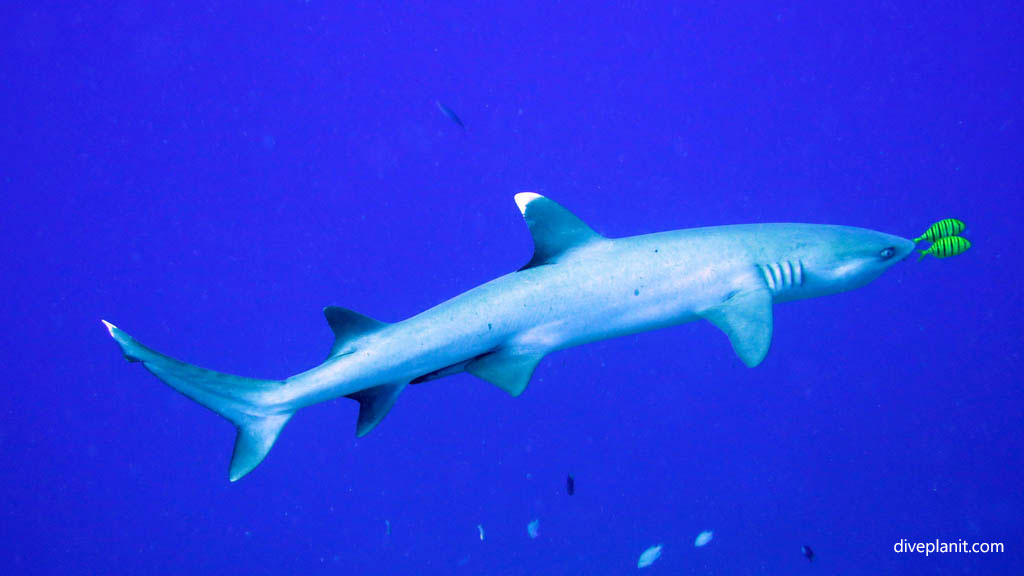 Fortunately, there are resorts from ultra-luxury (yes that is a word) to locally owned, spread throughout the islands, with a number of resorts across all price brackets having their own dive centre on site, which tends to be small and personal.
The different Yasawa Islands offer their own individual style and you can do anything from snorkeling with clownfish, manta rays and sharks, to diving through caverns and swim-throughs to volunteering to remove Crown of Thorns sea stars.
Location
There are around 20 islands in the group, starting with Kuata Island at the southern tip, a 2-hour boat trip from Denarau, stretching to Nacula, Tavewa and Nanuya at the northern most tip which are between 4.5 to 5 hours from the mainland. Almost all resorts are accessible via the Yasawa Flyer ferry which makes the trip from Denarau to the north and back every day. See the Getting There section below. For the top end resorts, seaplanes are available.
As all of the Dive Centres are resort based, they are included within the Where to Stay section. Our featured Dive Centres are shown below.
If you just want to snorkel around the Yasawas, Captain Cook Cruises Fiji offer a 4-Night Cruise, and Blue Lagoon Cruises offers both a 7-Night Cruise and a 4-Night Cruise.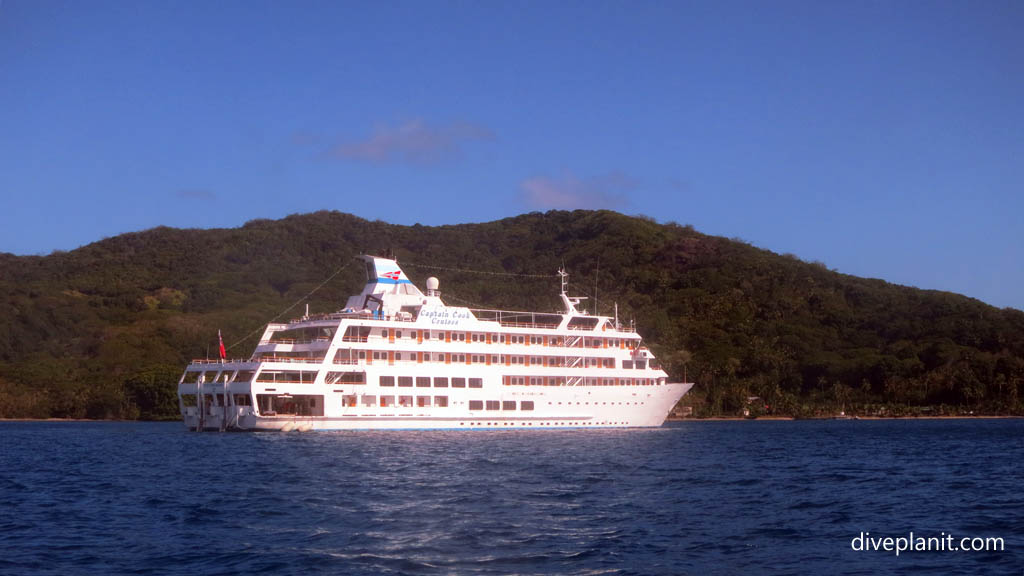 Dive Resorts
Dive Sites
The diving is easy around the Yasawas, as those island resorts which have a dive centre also has a decent house reef, easily accessible for day and night diving. This offers the easy, colourful coral reef dives.
The volcanic terrain offers the added dimension of some steeply vertical underwater terrain, characterized by swim-throughs and canyons, and with deep water near the shoreline – a population of sharks and rays.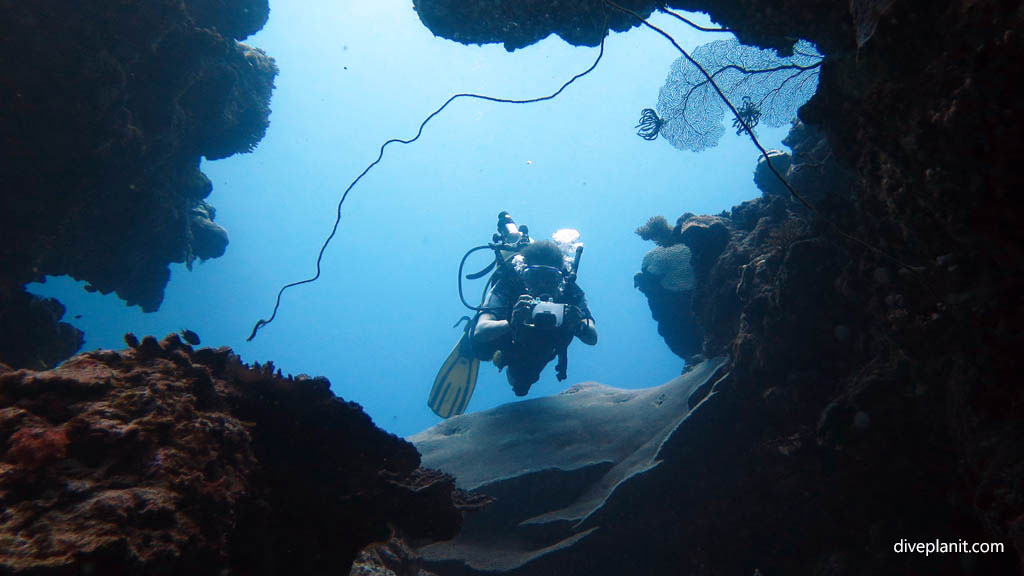 The Yasawas therefore offers are quite a few highlights for both snorkelers and divers, including the shark snorkel near Kuata and Waya islands, and the manta ray snorkel south of Naviti Island. The shark snorkel can now be done as a day trip from the mainland. The Yasawa Flyer will drop you at Kuata Island where you can base yourself for the day, and pick you up in the late afternoon as it returns to Denarau.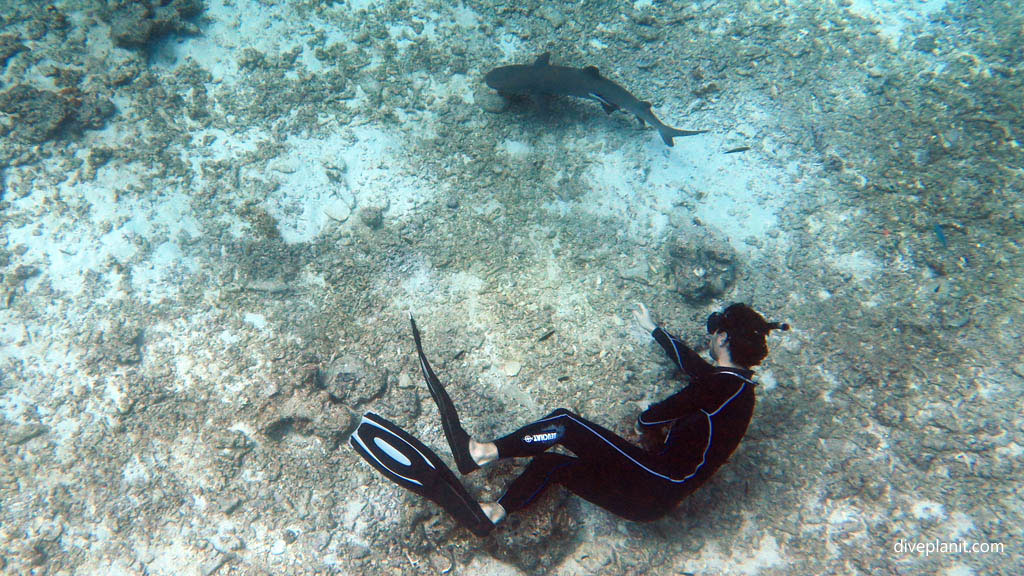 Mantaray Island and Barefoot Manta are both named after the larger ocean mantas (manta birostris) that visit the shallow bays around the islands to feed between May and October. When mantas are sighted, the beach drums are sounded and guests can catch a boat and snorkel above the mantas.
Dive Sites
Where to Stay
Throughout the group of islands, there is a wide range of accommodation which offers scuba diving. At the top end are the private, exclusive, often adult only, resorts which are 5 Stars, and the chances are you'll be flying to those. Then, there's the eco and locally managed resorts, ranging from '1 Coconut' (backpacker dorm) to '3 Coconut' (flashpacker and resort style bures). These are shown on the route map of the Yasawa Flyer in the Getting There section below, and listed here south to north, i.e., the order in which the Flyer arrives at them.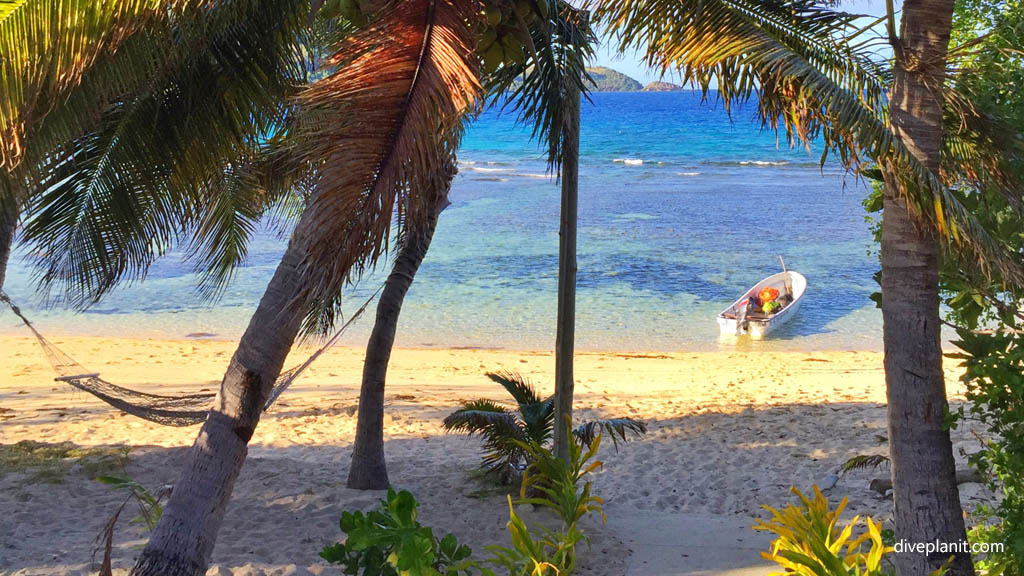 Barefoot Kuata
Barefoot Kuata Resort has dorms and are also introducing African safari-style luxury tented accommodation. The Dive Centre at this certified eco-resort, also offers the Shark Snorkel, which can also be done as a day trip from Denarau, Kuata being the closest of the Yasawa Islands to Denarau.
Wayalailai Ecohaven
Wayalailai Ecohaven, a traditional Fijian-run resort, with its own Dive Centre, is owned and operated by the local villagers, so you'll get an authentic Fijian experience at both.
Octopus Resort on Waya Island has diving provided by Vertical Blue Divers, who are based out of Blue Lagoon Beach Resort.
Mantaray Island Resort
There is also a 1 to 3-Coconut range at Mantaray Island Resort. The beach-facing bures are raised so that they are naturally cooled by the ocean breeze, but there are also ceiling fans if required. The toilets are of the composting type, and the water is desalinated and potable. It's called Mantaray Island Resort, because, in season, this is one of the places where you can snorkel with Manta Rays.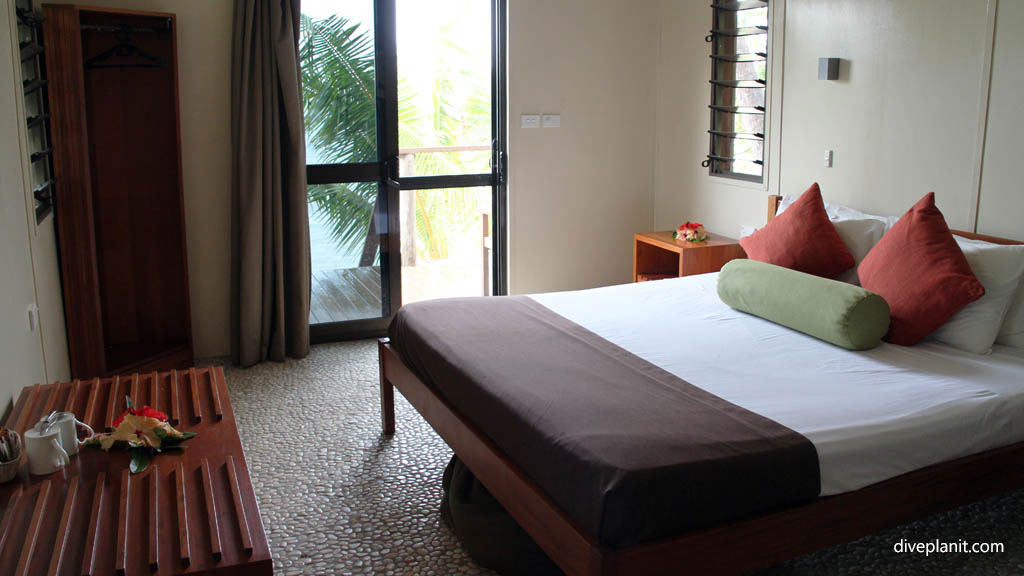 Mantaray has a fully equipped SSI Dive Shop where you can get an Open Water dive certification pretty cheaply, or join a double dive to one of the many dive sites on the local reefs, just minutes away by boat.
Barefoot Manta
Barefoot Manta Resort has dorms and African safari-style luxury tented accommodation. Barefoot Manta also has a great Dive Centre run by two marine biologists Dan and Heather who offer training, certified diving on their local reefs, and a marine conservation volunteer programme.
Both Paradise Cove, on Naukacuvu Island, and Navutu Stars on Yanggeta Island, has diving provided by Vertical Blue Divers, who are based out of Blue Lagoon Beach Resort.
Blue Lagoon Beach Resort, Nacula, is the end of the line as far as the Yasawa Flyer is concerned.
Coralview Island Resort, on Tavewa Island, is home to Dive Yasawa Lagoon, a PADI International Resort Association member which caters for divers of all ages, experience levels and abilities. It is not on the Yasawa Flyer route, and is accessed via another ferry – the Tavewa Seabus – servicing the Northern Yasawas that operates from Lautoka.
Top End Resorts
Finally, those three top class resorts:
Turtle Island Resort – an ultra-luxury resort where everything from scuba diving to champagne-and-lobster picnics on reserved beaches is covered in the all-inclusive price.
Yasawa Island Resort – which offers excellent in-house diving and picnic excursions to one of 11 deserted beaches. The resort offers complimentary PADI Discover Scuba Diving pool sessions. And PADI Open Water Certification courses.
Viwa Island Resort, definitely an adults-only resort, which suggests you "ask our friendly staff at our PADI accredited dive operation for details' on arrival.
Where to Eat
Each resort being on a small island, there is not a great range of dining options, however the food is surprisingly good as most of it is locally grown or caught, and traditional Fijian food is a fusion of Indian and Melanesian cuisine. Seafood is obviously a feature, and once a week there is usually a traditional Fijian feast or Lovu.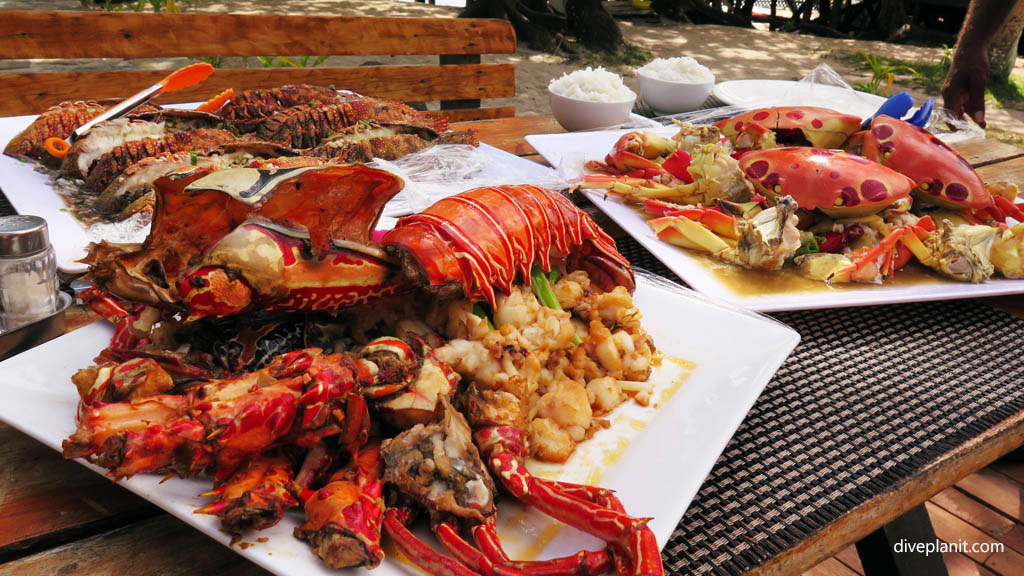 Being rather larger than the other resorts, Mantaray Island's restaurant has a fairly extensive menu. The restaurant is perched on the hillside, again air cooled, and with great views over the bay. A compulsory meal plan package must be purchased on arrival – but you will never go hungry.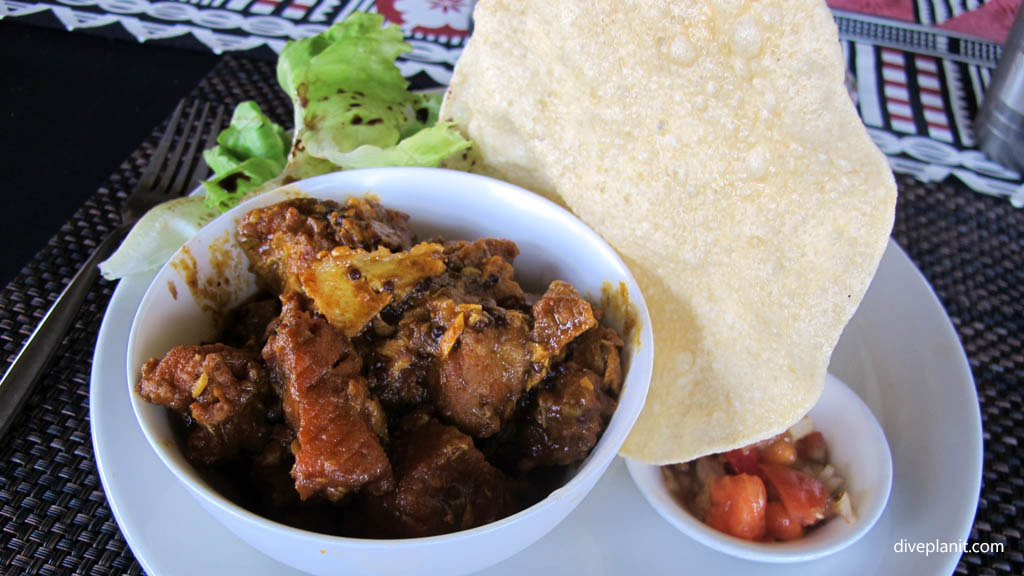 Breakfast is usually the standard hot and cold self-service buffet, and a 3-course meal is offered for lunch and dinner – some resorts are buffet style and some with table service.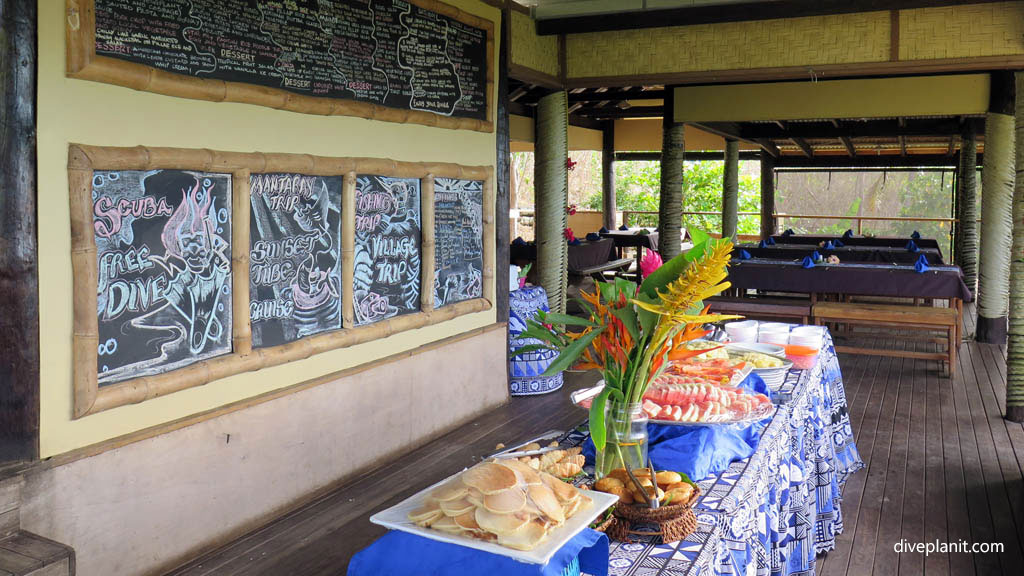 Other Activities
Snorkelling with Manta Rays
During manta season (May to September) you can go for a morning snorkel with manta rays from Barefoot Manta, Botaira and Mantaray Island Resorts. When mantas are sighted the drums are sounded and guests assemble rapidly with masks, snorkels and fins. The guides will enter the water and indicate when they have a manta nearby by a raised arm.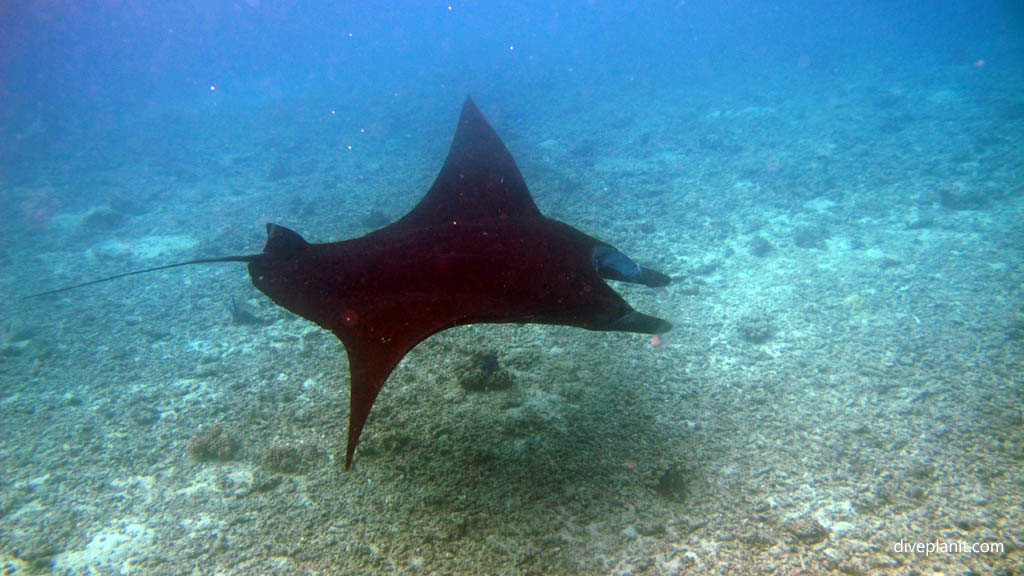 Either way, you will almost certainly experience a manta during the season, and as these are the larger ocean going mantas with wingspans of up to 7m, it's an experience you'll remember for a while.
Snorkelling with Sharks
The Shark Snorkel is a 30-minute boat ride from Barefoot Kuata, on a shallow reef. The water is crystal clear and calm even when the surrounding water is choppy. Less-confident guests are provided with life jackets and floatation devices – and really, it's suitable even for young kids.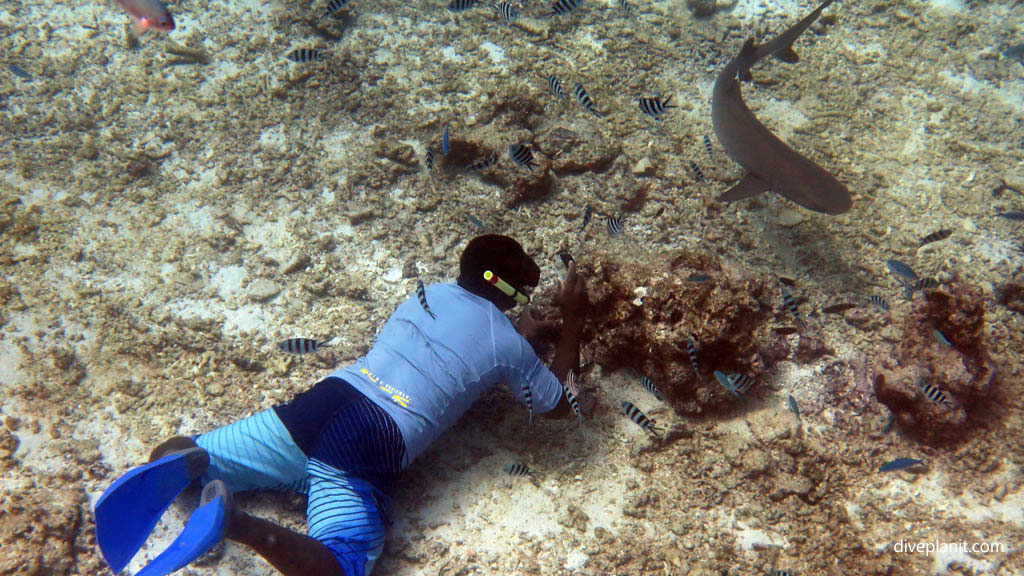 Floating in a circle around the top of a natural basin you can opt to stay on the surface or duck dive down to get a closer view of the white tip sharks as they start to appear. The guides are pretty good free divers so if you're not great at holding your breath you can always ask them to take a photo for you.
Trekking and guided summit walks
Being volcanic, most of the islands have summits of varying heights that are well worth climbing to check out the view. There are usually guided walks available but some are pretty easy to navigate by yourself.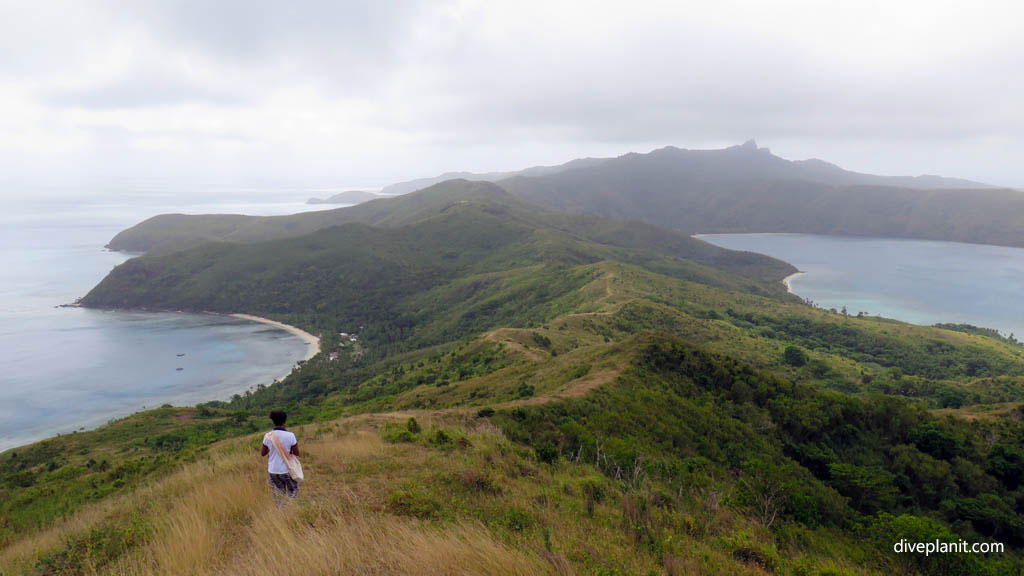 At Waya Lailai there is a guided sunrise walk to its rather dramatic looking summit – well worth it for the view and not as hard as it looks!
Volunteering
Most of the island resorts are either owned/operated by a local village cooperative, or run with the cooperation from the local village, so village visits are usually available once or twice a week.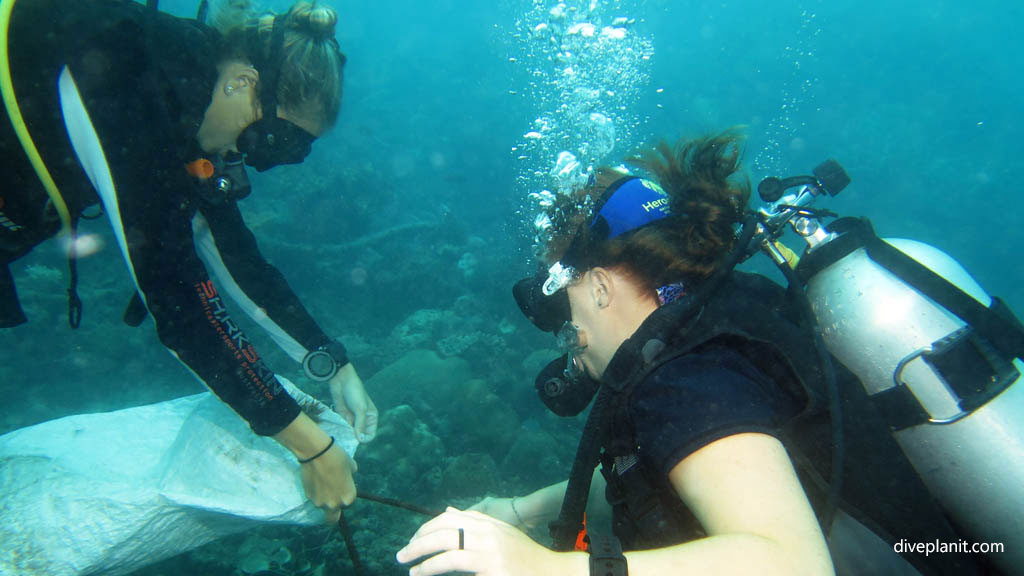 If you're after a more immersive experience, the Vinaka Fiji program, run by Awesome Adventures, has a range of volunteer projects that you can take part in during your stay in Fiji over a period of one to four weeks. Projects range from helping in village schools, helping build infrastructure to supply villagers with fresh drinking water and marine research and conservation projects.
Water Sports
Most island resorts will also have a range of watercraft available for hire (usually free). Generally you'll find a range of kayaks, canoes, stand up paddle boards and catamarans available.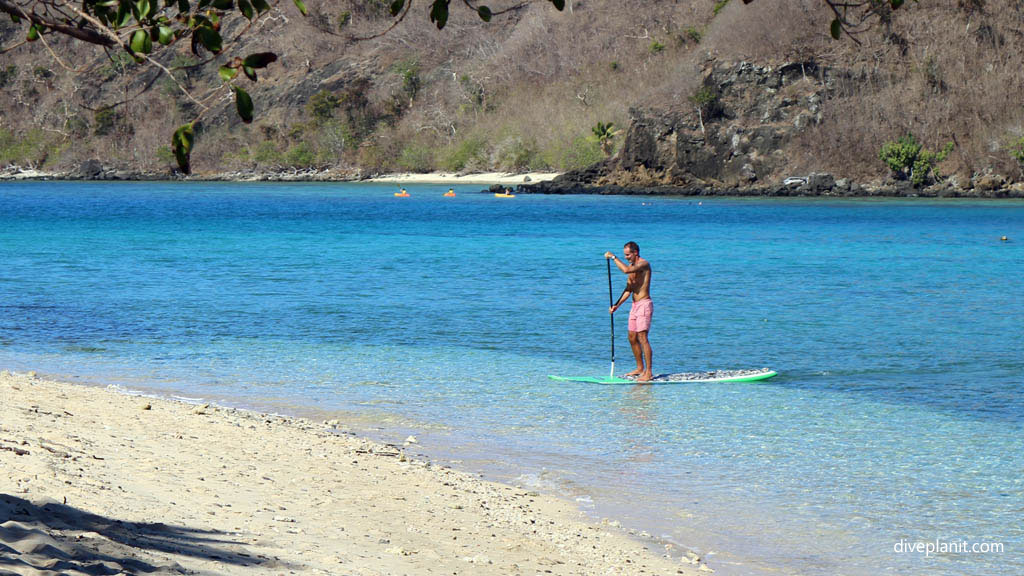 Getting There
For the high-end resorts, the best way in is simply to fly directly from Nadi. For everywhere else, the best option is the Yasawa Flyer run by Awesome Adventures. The Flyer departs Denarau at 8:30 am (check-in is 8 am), arriving at Kuata/Waya Lailai 10:30 am, Mantaray 11.30am and continues heading north until it eventually turns round at Nacula Island and starts heading back along the same route. Island hopping packages are available, as is the full trip as a one day cruise simply to admire the beautiful scenery of the Yasawa Islands.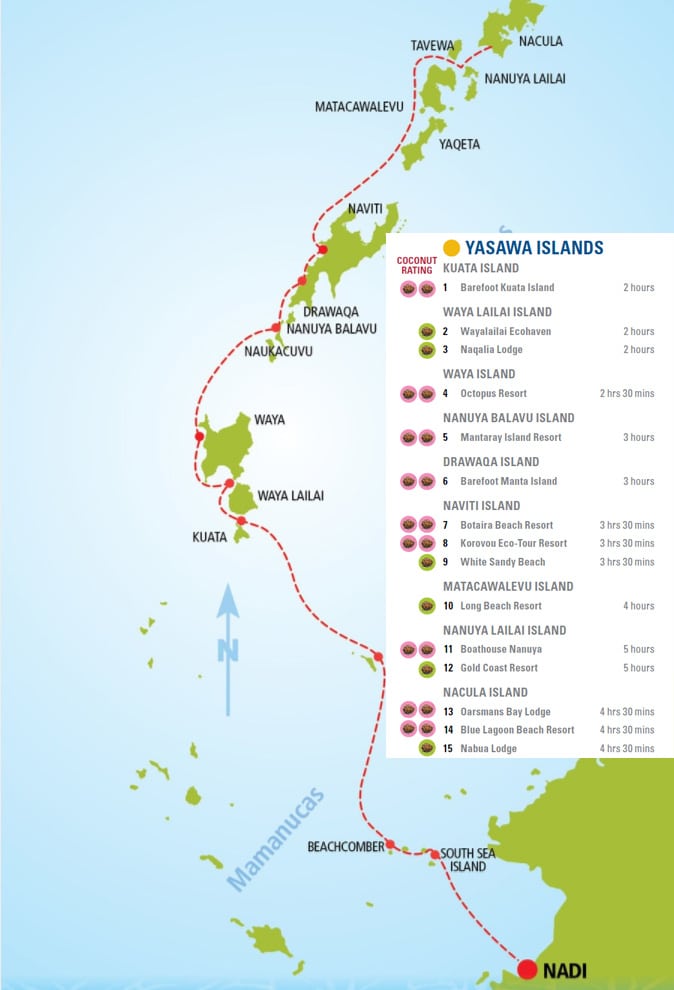 Pricing / availability enquiry