Introduction
Location
Accommodation
Diving
Pricing & Schedules
Enquire Now
The Rowley Shoals are a chain of coral atolls on the edge of one of the widest continental shelves in the world. The Rowley Shoals three pear-shaped atolls have shallow lagoons inhabited by corals and abundant marine life.
A Rowley Shoals cruise with Kimberley Expeditions is an opportunity to experience a diverse array of snorkeling and diving environments including lagoons, canyons, sheer vertical walls, high speed drifts, caves and night dives.
Reef Prince is a 38m custom-built, fully air-conditioned, large stable catamaran. The boat has a spacious interior and is powered by two quiet Mercedes diesel engines.
The boat has numerous areas to relax, outdoors on either of the open air and undercover decks, or inside within the lounge, coffee shop, reading rooms, library, movie room, or office. The spacious open dining room provides bar facilities and a place to relax and take in the passing scenery. The lounge area is an excellent place to catch up on some reading while enjoying a fresh tea, hot chocolate or cappuccino.
Reef Prince carries a compliment of the latest navigational equipment, radios, satellite communications, DVD entertainment system and a library.
You are welcomed aboard the Reef Prince in the port of Broome. Embarkation is at 4:00 PM before departing at 6:00 PM. Broome, in Western Australia, has its own international and domestic airport with frequent connections to the major cities.
Cabin options range from deluxe ensuited doubles to well-priced twin share single bunk beds.
Queen Size Cabins (15, 17) include a queen bed, ensuite, large windows, television, DVD player, air conditioning, storage cabinet and bar fridge.
Class 1 Mid Deck Double Cabins (9, 10, 11, 12) have a double bed with en-suite, windows, DVD players, air conditioning, storage cabinet.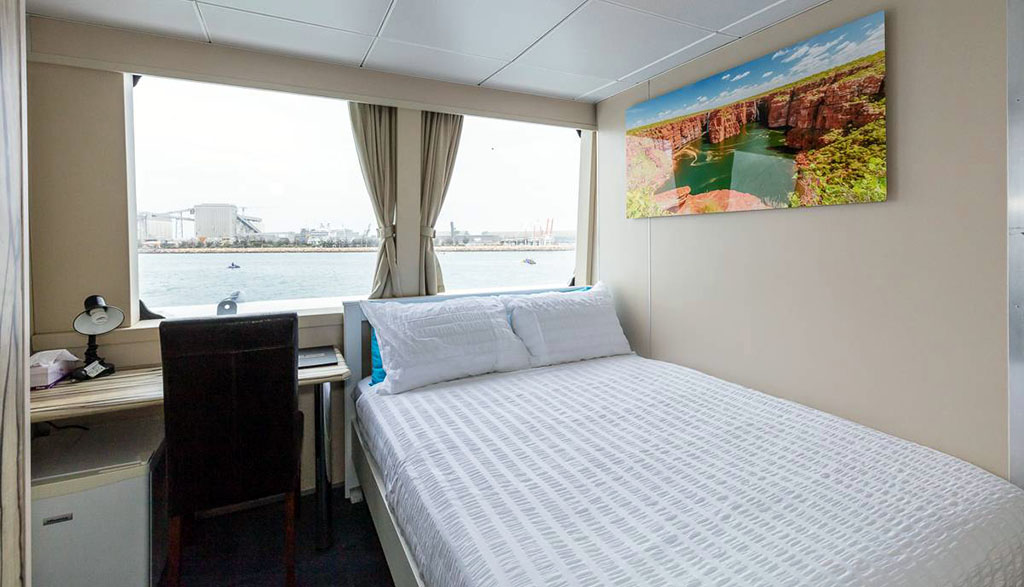 Class 2 Main Deck Double (2, 4, 6) have a double bed, ensuite DVD player, air conditioning and storage cabinet and Twin Cabins (8) have twin single beds, ensuite, DVD player, air conditioning and storage cabinet.
Class 3 Main Deck Interior Double Cabins (1, 3, 5, 7) have a double bed with ensuite, DVD player, air conditioning and storage cabinet.
Class 4 Mid Deck Interior Cabins (13, 14) have DVD player, air conditioning and storage cabinet. Cabin 13 has single bunk beds; Cabin 14 has twin single beds.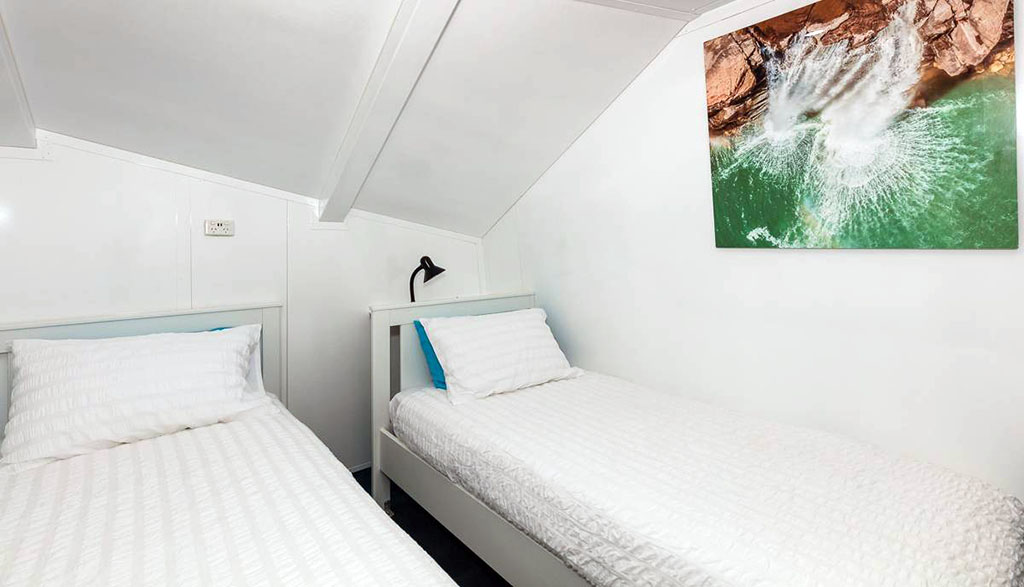 Each of the Rowley Shoals atolls covers an area of around 80 to 90 square kilometres. The three shoals are strikingly similar in dimension, shape, orientation and distance apart and rise almost vertically from very deep water.
Mermaid Reef, the most northerly, rises from about 440 metres, Clerke from 390 metres and Imperieuse from about 230 metres. Experience swimming pool-like conditions 300km from the nearest land, isolation with no other boats in sight.
The coral atolls of the Rowley Shoals are famed for their almost untouched coral gardens, giant clams and other shellfish. Giant potato cod and Maori wrasse wait to be hand fed and follow divers around, while colourful reef fish show little fear, and trevally, mackerel and tuna hover in schools.
7-day Rowley Shoals Cruise – Broome to Broome – $,$$$ per person double/twin share (to be confirmed for 2023 season)
Kimberley Expeditions Rowley Shoals Trip Availability 2023
Note: the 2023 Season schedule is not yet confirmed
Remaining Cabins
Tuesday 3 - 10 October 2023
18 cabins
Thursday 12 - 19 October 2023
18 cabins
Saturday 21 - 28 October 2023
18 cabins
Monday 30 Oct - 6 November 2023
18 cabins
Please note that this panel is updated periodically and is not live availability. Please use the [Enquire Now] tab to give us your requested dates and we'll re-confirm availability for you.